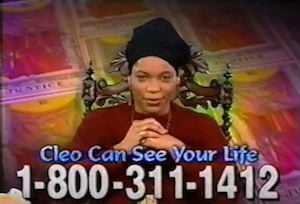 Romance is a touchy subject.
And it's almost impossible to get unbiased romantic advice because there are so many emotions involved. Egos can get bruised and sentimental attachments cloud judgment.
Guys always tell me how they can't ask their friends for help because they never get the whole truth. Your friends want to spare your feelings instead of listing out all the things you could be doing better.
Similarly, you can't ask your family members for advice because they think you're great, just the way you are. You're told to be nice and "be yourself" and you'll meet someone perfect eventually. And sometimes, your parents' religious or moral beliefs make them inflexible in helping to decide what's best for you.
This sticky situation is what motivated me to become a coach. I wanted to educate and help people without having to hold back. Sometimes it's tough love but it's exactly what you need to hear.
I base my advice on real-world experiences and psychological studies. I'm a social scientist at heart and try to be open-minded without any preconceived notions.
What I want is data — scientific and anecdotal (thoroughly tested) that can provide accurate insight into our relationships. Here are some of my findings:
Online dating is more difficult for Asian, Black, Indian, and short guys. There's no denying it — online dating is a judgemental, shallow platform. People have a set opinion of what they want and spend about three seconds looking at your pictures to decide if you fit that mold. This is especially true on places like Tinder.

That doesn't mean you should give up, though. I've helped many men that are non-white or short (myself included) get good results. You just have to:

– Increase your quantity of messages. Say you get a 15% response rate vs 30% for someone else. You basically have to message twice as much.

Luckily, all the data and my own work has shown short, concise messages are the most effective. On average, it shouldn't take you more than 5 minutes per message. So instead of 3 messages a day (15 minutes) to get one date a week, it might take 30 minutes daily. Not a huge deal.

And please, don't take it personally when a girl ignores your message. Even the most successful guys cap out at about a 35% response rate.

– Increase your overall quality. Get rid of unflattering, low-resolution pictures. Don't write generic messages like "Hey what's up I liked your profile" or be the 10th guy to say they have the same favorite TV show. Put in a little bit of effort, follow my advice, and you'll stand out from the rest.

The good news? I don't find these limitations to be a factor in person. When you meet someone face-to-face, your charisma, personality, intellect, and sense of humor can trump everything. I've seen many women become attracted to guys they would normally overlook online because of that in-the-moment dynamic.

A woman saying "I'm not ready for a relationship / to date right now" is likely rejecting you. She's trying to let you down in what she believes is the nicest way possible. It's highly unlikely she's sworn off meeting someone altogether for a set period of time. We don't work that way as people. Intimacy and connection are at the core of our human needs.

From my experience, even when a girl's out of a relationship or busy with life, when the right man comes along she doesn't let him go easily. She's not going to say, "There's this really perfect guy with an amazing personality that makes me laugh. But I wasn't planning on dating for a year so I'll just forget it." She may not jump into a relationship with him right away, but she's almost always open to starting things casually.

You need to accept that rejection with grace and move on. Stop holding onto the false hope that she'll be ready for you in a year. If that's the case, she can reach out to you or you can try once again in the future. But don't let it prevent you from focusing on other women.