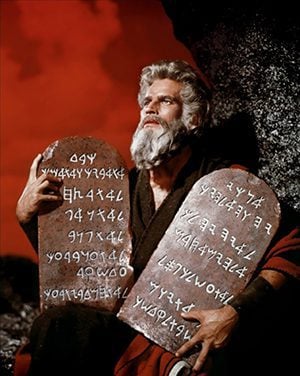 5 New Rules Of
Modern Dating
It's a god damn war zone out there!
Okay, maybe that's a little overdramatic. But for a lot of people, the current dating scene feels like a battle royale.
We set-up dates over text that get cancelled last minute. We message dozens of people online and don't get a single response. You meet up with someone, have an awesome time, and mysteriously never hear from them again.
It has never been simpler to find a date without even getting out of your pajamas. Yet the tools that are supposed to make dating easier often leave us frustrated and even more lonely.
I hear about it all the time…"Can't things just go back to the way they were? When you could call someone, go on a date, and they'd actually show up?"
But that isn't going to happen, it's the dawn of the digital dating era. And it's just getting started. You can complain all you want but it won't change things.
So like everything else in life, if you want to stay successful you need to adapt. Here are 5 new rules to survive modern dating.
Table Of Contents
1. Texting Trumps Calling, At Least Initially
When I was growing up, it was still acceptable to call girls just to talk. But now, I almost always advise guys to text new girls instead of call them.
Of course, there are young people out there who still prefer phone conversations to text. But, as entrepreneur Gary Vaynerchuck showed us in this talk, about two-thirds of his audience hates picking up the phone.
It's because we want to communicate on our own terms. We don't want to get backed into an awkward corner during an actual phone call.
In dating, girls don't want to be caught off guard and have to pick up a call from a new guy. They can feel anxious and unprepared, causing them to ignore the call. Then the awkwardness of ignoring the call builds up and makes them more likely to go radio silent.
What to do:
Set up your dates over text. It's totally reasonable to go on a few dates without ever calling her.
If you really want to get a girl on the phone, at least give her a heads up. Say, "Hey, talking is so much easier. Is it cool if I call you in 10?"
2. Write Short Messages
Twitter blew up for a reason. It limits conversations to 140 characters so you have to say more with less. It encourages you to focus on what's important.
Be more punchy and precise. And that's what every great writer strives toward.
Similarly, before you've gone on a few dates, send only short messages. 140 characters or less…even just a few words. Don't write messages that are dramatically longer than the other person's.
I don't mean to make you overanalyze the length of every text you send, but long messages put more pressure on the person responding. They also may make you seem too invested, too soon.
This applies for online dating as well. Christian Rudder, founder of OKCupid, revealed in his recent book Dataclysm that the most responded to messages are around 60-80 characters long. This differs from his findings 6 years ago saying messages of all lengths had almost equal response rates.
What to do
Trim your messages ruthlessly. Get to the core of the message quicker. Remove words that don't add any emotion. Get rid of useless facts about your day or how stressed you are. Keep the subject focused on the two of you.
If you're interested in learning more about tight writing, check out The Elements of Style.
3. Prioritize Profile Pictures Above Everything Else
Like Twitter…
We want information as quickly as possible — and pictures give us that. Pinterest, Snapchat, Instagram, and Tinder are proof.
Tinder rose to popularity because it gave us the fastest way to filter out who we're not interested in. Unfortunately, this just further diminished the relevance of good profiles and thoughtful messages.
If you don't have attractive pictures, you're going to struggle with online dating.
You might have the funniest message ever, but if your thumbnails don't showcase your strengths, you won't get the success you want.
You don't have to be a male model to get results. You just have to make yourself look as attractive as possible.
Your profile photo should be relatively close up and provide a clear shot of your face. Smile. Use a high-quality camera such as a recent smartphone or DSLR.
Take photos that showcase your lifestyle — with your dog, traveling, hanging out with friends, against a cool scenery like the beach or a park, acting goofy, playing outdoor sports, and being artistic. Don't just take selfies alone in your house.
Read my picture guides here and here for more advice.
What to do:
Get a friend to take photos for you. Ask one of your buddies or female friends to help out. Offer them beer or lunch in return.
Set a self-timer on your phone or camera. If you don't have anyone to assist you (or you're too embarrassed to ask), then do it yourself.
Use other people's examples as a reference and to learn. Check out communities like Reddit.com/r/rateme where people submit their photos for review. You can sort by top posts and see what pics are rated best. It's also a great way to get ideas for scenery, activities, angles, and filters.
4. Accept That People Will Flake On You, A Lot
Does this situation sound familiar?
You meet a nice girl. You text her and make plans to see each other in a few days. You may even chat with her on and off until the day you're supposed to hang out.
Then on the day of the date, you shoot her a quick text saying you're excited to see her. She unexpectedly responds that she's sick, stuck at work, or has a family thing. She apologizes and says she'll let you know when she's free.
The only consolation I have for you is that you are not alone in your struggles.
People constantly cancel on plans last minute, it's just a fact. Even Aziz Ansari ranted about it in his new Netflix special.
I think this is happening for two reasons:
We have too many options — whether that's friends to hang out with or another person in online dating to message. Basic buying psychology tells us that the more options we have, the less likely we are to commit to any of them.
Texting provides a safe avenue to reject or cancel on someone. In the past, you would have to reject them with a phone call. Now you can send a quick sentence without ever having to face the person or experience their reaction.
But I like to see the best in people, so I'll always give them the benefit of the doubt. Maybe something really did suddenly come up.
Although usually if it's true and she's genuinely interested in you, she'll take the initiative to text you about it – not just wait until you text her first. She'll also tell you another day she's free as a better option.
What to do:
Generate positive emotions before inviting her on a date. Humor is the quickest way to make a nervous girl more comfortable. You want to get a girl laughing, happy, and excited to see you. All it takes is just a couple of silly or flirtatious texts. Then you suggest something to do.
Talk with emotion — not just logical statements. Use more descriptive words. For example, she doesn't care about your plans for the weekend as much as your reasons for doing them or your feelings about it. And don't get into anything serious, texting is a terrible medium for that.
Stick to the 2 or 3 rule. If you've suggested plans two or three times to no avail, give it up. She knows you want to hang out and now it's her turn to invest in you if she's interested. Endlessly chasing a woman never works, it just makes you seem more desperate. You'll also drive yourself insane.
Have other options. Sometimes, you will get flaked on and there's nothing you can do about it. If you aren't actively meeting new women, you're setting yourself up for disappointment.
5. Filter Out The Lies In Online Dating
Men most often lie about their height by adding 2 inches. Women most often lie about their weight by choosing an inaccurate body type, posting outdated pictures, or utilizing only the most flattering angles.
And both sexes lies about their age by claiming they're about 3-5 years younger.
This all adds to the sketchiness of meeting people online.
I hear from clients all the time about how they met up with someone who didn't match their online description at all. And it's much more difficult to try to start a healthy connection with someone who was dishonest from the start.
What to do:
So how do you waste less time on people who may be less than truthful? Do your research.
Look through all their online dating photos, not just the first few. People tend to put their least favorites last.
Google their username. If they use it on other social media platforms, their pages will show up.
Use Google's reverse image search on their photos. If they have them publicly posted anywhere else, you can find their social media pages that way.
Search for them on social media. Take their first name and college or workplace (if you know them from the profile) to find recent pictures.
Any of these steps can provide the most recent, accurate photos for you to see what they're really like.
This might sound kind of intense and stalkerish, but everybody researches everybody. If it saves you time from focusing on the wrong people to find the right ones, I'm all for it.
Related Video