How a Coaching Retreat Inspired a Social Revolution
I'm back from my confidence retreat in Barcelona with Julian and Krissi of LoveLifeSolved.com! Wow, that city is brimming with passion and creativity.
There are buildings that look extraterrestrial sandwiched between ultra-sleek modern behemoths. They have a cathedral that almost looks like a cross between a sinister villain's lair and a child's imagination of a whimsical castle.
The entire city feels like a living art piece.
People are loud, expressive, and love to have a good time. Hundreds of people huddle close together in little outdoor squares, drinking and chatting until 6 AM. And that's after they've been out dancing all night.
But if that isn't your thing, you could eat at one of the many Michelin star restaurants. Or head to a legal cannabis club. Or watch a machete fight go down in the street….(yes, that happened while we were there before the retreat began.)
Yet despite all that energy, the city is spotless. It's quite amazing to see and it allows all the beauty to come through.
Barcelona is the type of place where anything goes. It's was the perfect spot for our recent retreat to cultivate some reality breaking experiences. I'll share a few of those with you and some of the bigger takeaways from this event.
There are endless realities and possibilities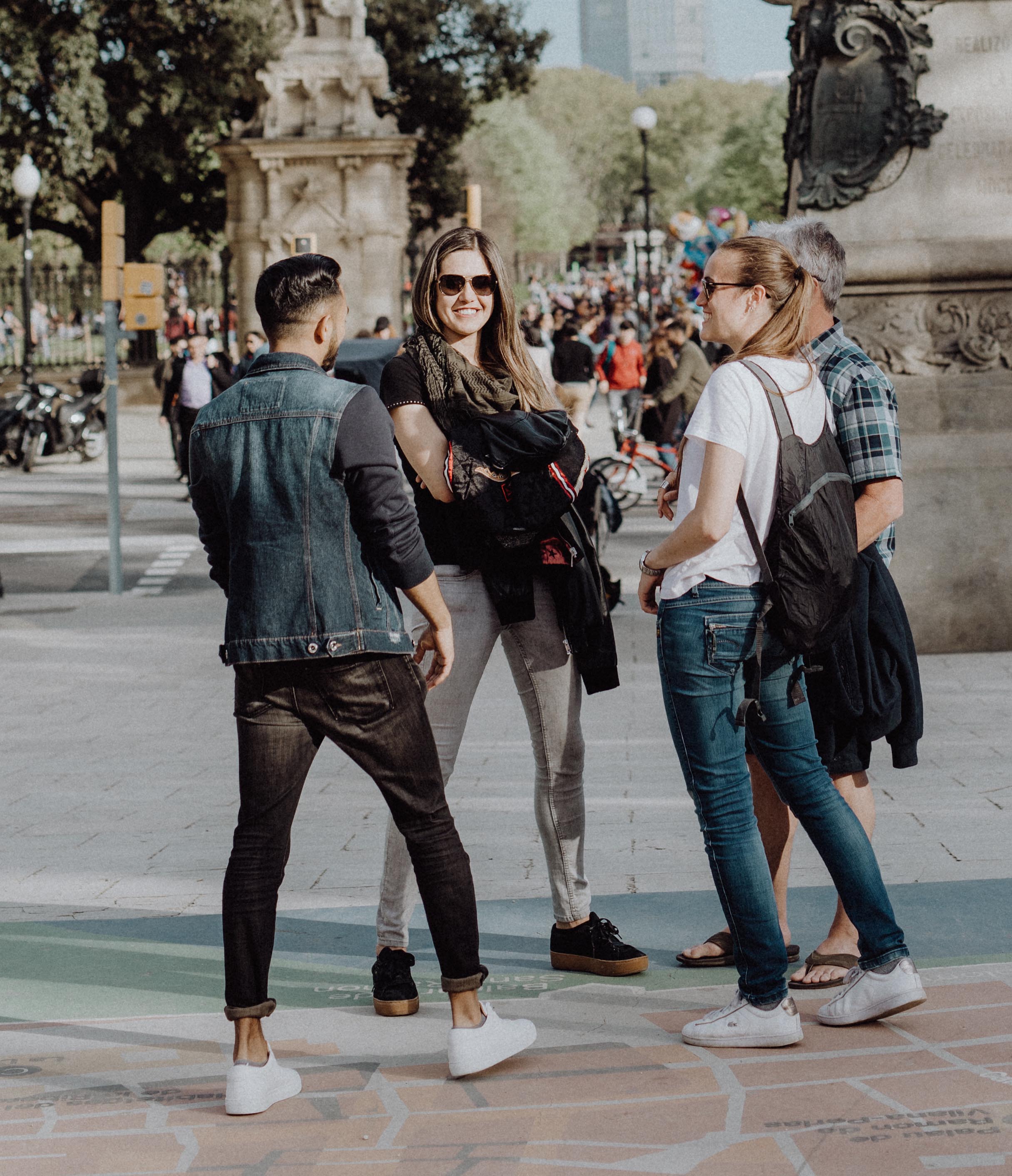 In my retreat write-ups, it's becoming a tradition to share moments that challenge what people think is possible. Here are some of the "reality breakers" from the guys' social interactions:
One member had never traveled internationally. While we were out together, he hit it off with a girl on the street. He rescheduled his flight, took a train out to her hometown over an hour away, and had an amazing time with her.
Another guy could be social with men and in certain environments, like business settings. But he believed he wasn't good enough or capable enough to introduce himself and attract new women.

He met a girl from the US one of the nights who talked to him for 20 minutes and exchanged numbers. They couldn't meet up after due to timing. To his surprise, she proactively made plans to reconnect with him back in the states this week.

Another member has an incredible sense of humor which airs on being a little "non politically correct", dark, and even sexual. He had been holding back that side of him his whole life with new people. We taught him that it can be okay to express that in the right context and when those people are connecting with you.

He had a wonderful conversation with a young woman who was a yoga instructor. About 10 minutes into chatting he said, "You have to show me some poses. I've got to keep my testosterone levels up."

She couldn't stop laughing and opened up about her side passion for sex therapy. Later they joked about her upcoming birthday and how he needed to give her a birthday lap dance.

That sense of humor completely changed the conversations dynamic and made it a lot more personal, fun, and sexual. It's these moments where the vulnerability can bridge small talk into a more intimate connection.

Finally, one of the older guys met a younger woman outside in a square. After about 5-10 minutes of talking, he told her he wanted to kiss her. Before he knew it, she started kissing him.

He and some of the other older men were attracted to younger women. But they feared that it would be weird or wrong to talk to them. They thought the women would question their age and reject them.

Throughout the four days, I saw these guys routinely attract woman 5-10+ years their junior and not once did the women vocalize it was a problem. Obviously, they didn't connect with everyone but more than enough women were interested.
Many people set false limitations for themselves and others. The world tells us…
You can't talk to people in certain places, especially out in public. You'll just bother them. No girl is going to want to connect with a guy who approached her on the street. You can't be more vulgar or sexual with someone you just met. You're too old to date someone younger.
Yet every year, I'm amazed at how far the boundaries of reality can be pushed.
So next time you're making excuses about taking action, ask yourself…"Is this really true?"
Charisma comes in all shapes and sizes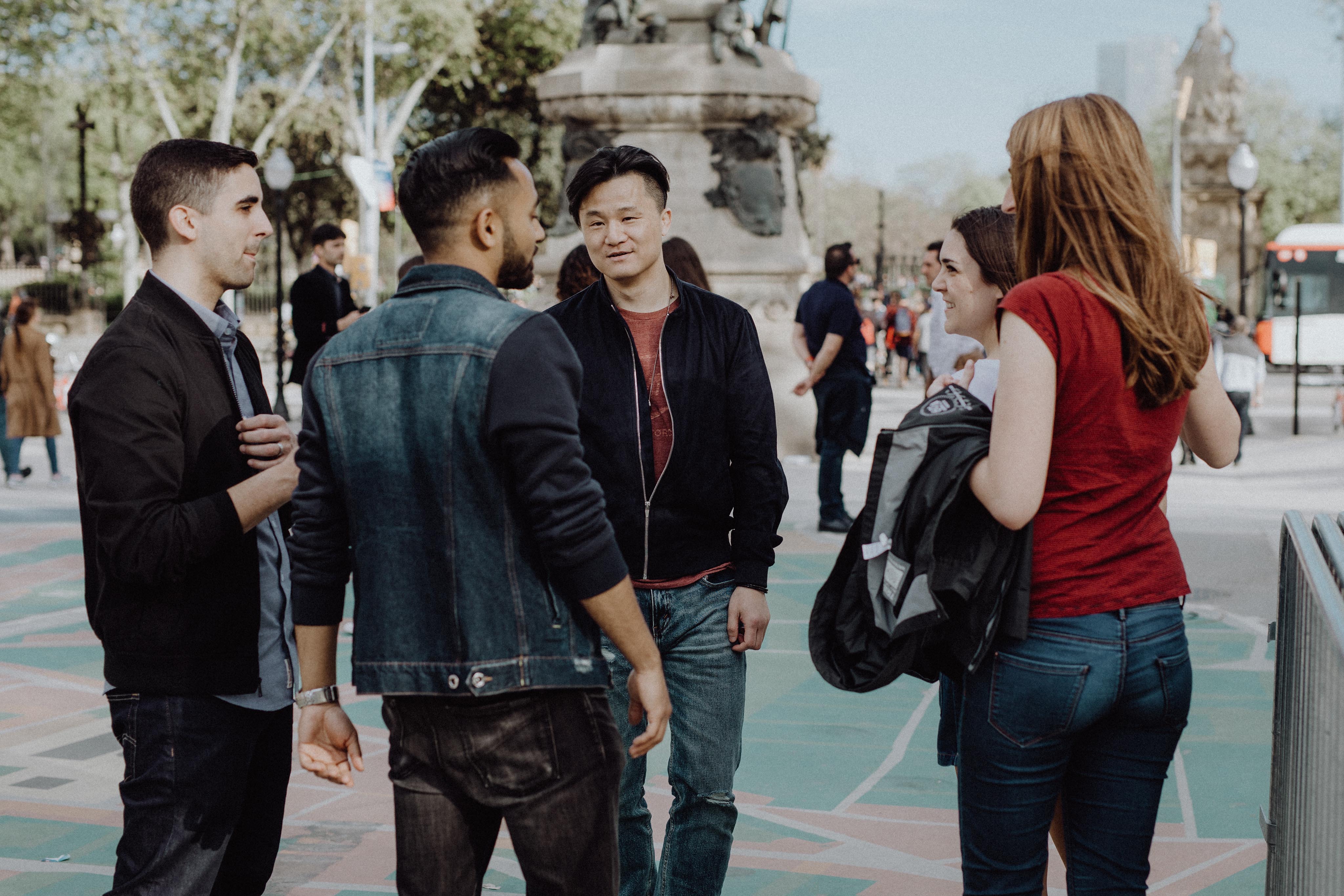 When you think of a charismatic man, who do you picture?
I bet you imagine a tall, handsome guy with a killer smile. He probably has the wittiest banter and always speaks with unshakable confidence.
Those preconceived notions have been proved completely wrong at our retreats.
I've watched just about every guy captivate an entire room, even those who thought it never could be possible for themselves. One of the attendees believed that because English was his second language and he had an accent, he could never be engaging. Multiple times throughout the retreat, people were enraptured by his "soothing, relaxing presence" and couldn't turn their attention away.
So while being physically blessed helps, it's only one small piece of the equation. What makes someone charismatic is about so much more than that.
We view someone as charismatic when…
They become fired up about whatever they're talking about. Their face lights up and their whole body becomes more animated. They are fully present in the moment. They let loose, act real, and aren't performing. They truly enjoy themselves.
Everyone has the ability to access that mode.
I'm sure you've experienced that feeling when you're with good company, excited to contribute to conversation, and not worried about being judged.
You can recreate this atmosphere with new people and in situations where you feel more nervous. You just have to commit to showing your true self even though you may be afraid of judgment.
Again, that means talking about subjects you love. Sharing your real opinions on all different topics. Being willing to disagree with someone. Asking things you want to know and not what you think the other person wants to talk about.
Doing this and then seeing the positive reactions of the people around you reinforces that you're on the right track. Your self-confidence will only grow. And soon enough, you'll be expressing yourself without constant second-guessing.
Non-judgmental environments help us connect better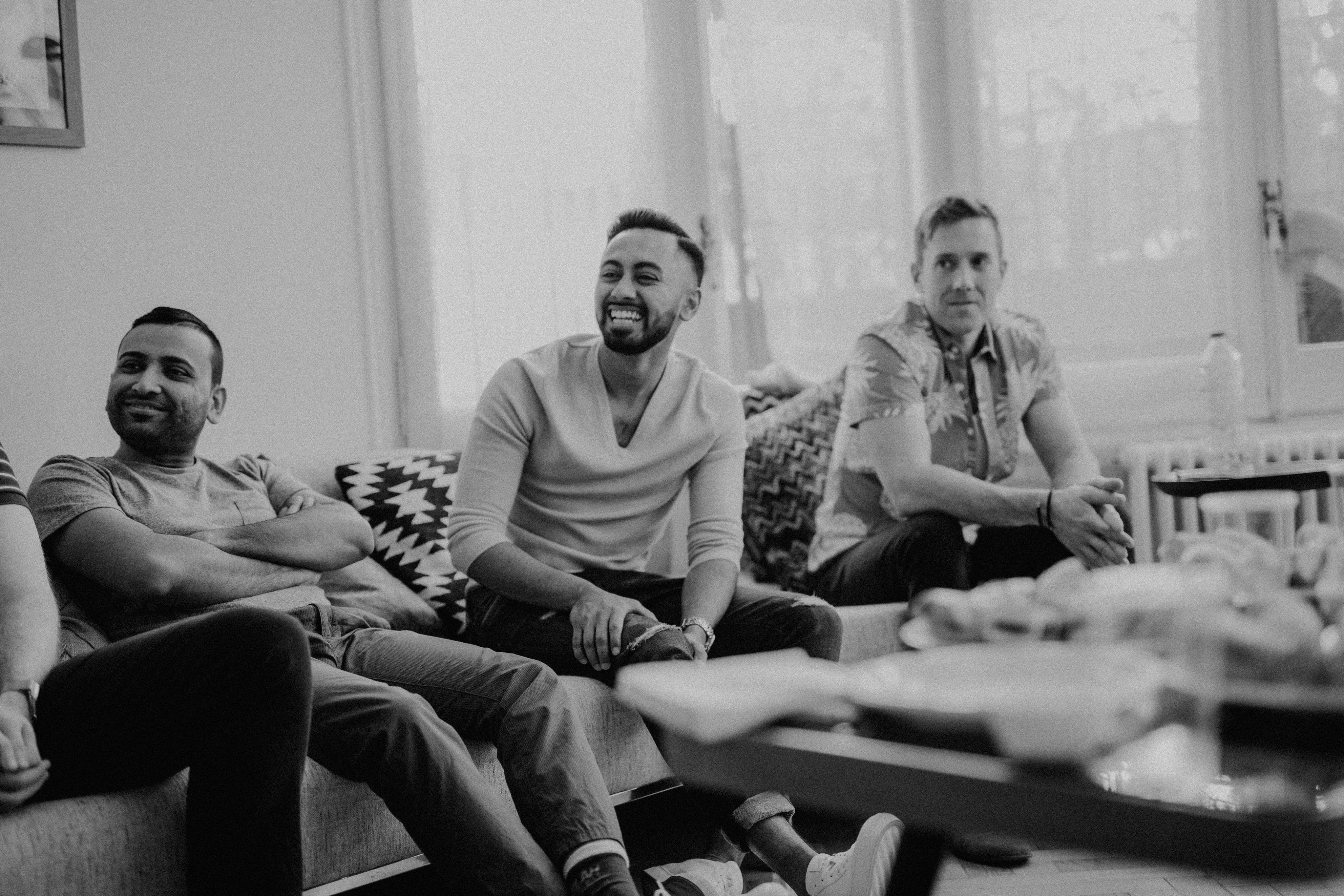 In my Lisbon retreat write-up, I discussed how amazing it was that all types of people could get along when they're vulnerable with each other. When people drop their guard and open up, they look past their differences and relate freely with one another.
In Barcelona, we had arguably a more diverse crowd. We had larger age gaps, more minorities, and a wider variety of career backgrounds.Despite all that, everyone became super close, supported each other, and are already holding each other accountable.
I'm proud to say that there still hasn't been a verbal altercation at any of the retreats. That's an incredible feat when you have a bunch of men dealing with insecurity around attracting women.
Sometimes people have opposing views, but they're able to talk them through without harboring any negative feelings. In fact, they grow closer because of those moments when they can still accept each other.
In fact, one member walked up to me at the end the retreat and said…
"I learned a lot from this experience. But I didn't expect the most valuable thing I got. This was the first time in my life I felt I was in an environment where nobody was judging anyone. I felt like I could be myself — it was amazing."
I was touched to hear that because I know many other retreats aren't like that.
Julian told me about a coach he used to do retreats with. Even though the retreat goals were similar, it cultivated completely different environments. He told me that men would get competitive and even hostile with each other.
So I contemplated why we've had such positive experiences and it hit me.
These men are only able to be that vulnerable and make those connections BECAUSE of that environment. If they didn't feel safe and accepted, they wouldn't have had such a positive experience.
People only drop their guard when they trust someone and feel like they aren't being judged. That happens through a combination of:
Vulnerability (being authentic and open) + Curiosity (listening well and caring about what they're saying) + Appreciation (giving real compliments you feel they earned)
At the retreat, I embraced my goofy self constantly and got vulgar at times. I didn't just share my successes in dating, I was open about my "failures".
Julian revealed embarrassing stories, like when he shaved his head so he could overcome his physical insecurities.
Krissi revealed what turned her on about guys, and pointed it out when a guy did something really attractive while roleplaying with her.
Sarah made silly faces and used Austin powers quotes to get guys laughing uncontrollably for photoshoots. She even contributed what she looks for in men and her thoughts on expressing sexuality.
And of course, all four of us were fully invested in getting to know the guys and eager to learn about their lives, interests, and stories.
We genuinely praised them when they pushed themselves or revealed something we found valuable about then. Even though they came to us for help, we didn't give them bullshit compliments just to make them feel better.
All this combined creates an environment where the attendees knew we were being real and putting ourselves out there, too.
You can put the same principles into practice to help people feel comfortable around you. That's how you'll build deeper connections even with someone you just met.
The key lesson here is that you have to lead by example. Our retreats work because the staff are the first ones to "jump in".
Less theory, more practice = more results
When I started coaching, I obsessed over teaching guys theory. I spent years reading and experimenting with everything regarding self-confidence, social skills, attraction, and non-verbal communication. So naturally, I wanted to share all that knowledge with them.
I'd take men out and tell them every detail at once. I'd give them ideas on how to introduce themselves, how to position themselves, and how to ask better questions. All this did was make them overthink everything, which made them more anxious to actually implement advice.
I originally did the same thing with these retreats, although to a lesser degree.
On the first retreat in Majorca, I spent most of the time at the house teaching theory. We spent a little of each session role playing those ideas with Kristina.
By the retreat in Lisbon, we started integrating a lot more practice into every lesson (not including going out to talk to strangers). Kristina was brilliant at providing real, dynamic interactions as a beautiful woman while I shared feedback.
That led to the guys having the most successful nights talking to women like they never had before. They were engaging, had deep talks, and even had some crazy intimate connections.
So in Barcelona, we really dialed it up. We split roughly 50% theory to 50% practice every day. The results were astonishing.
When the guys went out to apply their skills in the real world, their practice sessions translated perfectly. They were much more relaxed and able to naturally implement the ideas we had worked on. In turn, I would say 80-90% of their interactions went positively.
This is so effective because most men read too much about self-improvement without ever applying it. Knowledge can only take you so far — human connection is an emotional experience and requires investment from you.
Your personal growth needs that vulnerability and real-world experience more than anything else.
You need more exposure to social situations to lessen anxiety, which then helps you be more present. When you're more present, you can access your real thoughts and curiosity rather than performing.
You need those interactions to develop your emotional intelligence so you can be dynamic with different types of people. And you need real world experiences which prove to you're capable and people want to connect with you.
The men at the retreat realized how critical taking action is to building self-esteem, skills, and relationships. So at one point, one of the members said this quote, which became the retreat motto: "MORE REPS".
It always get easier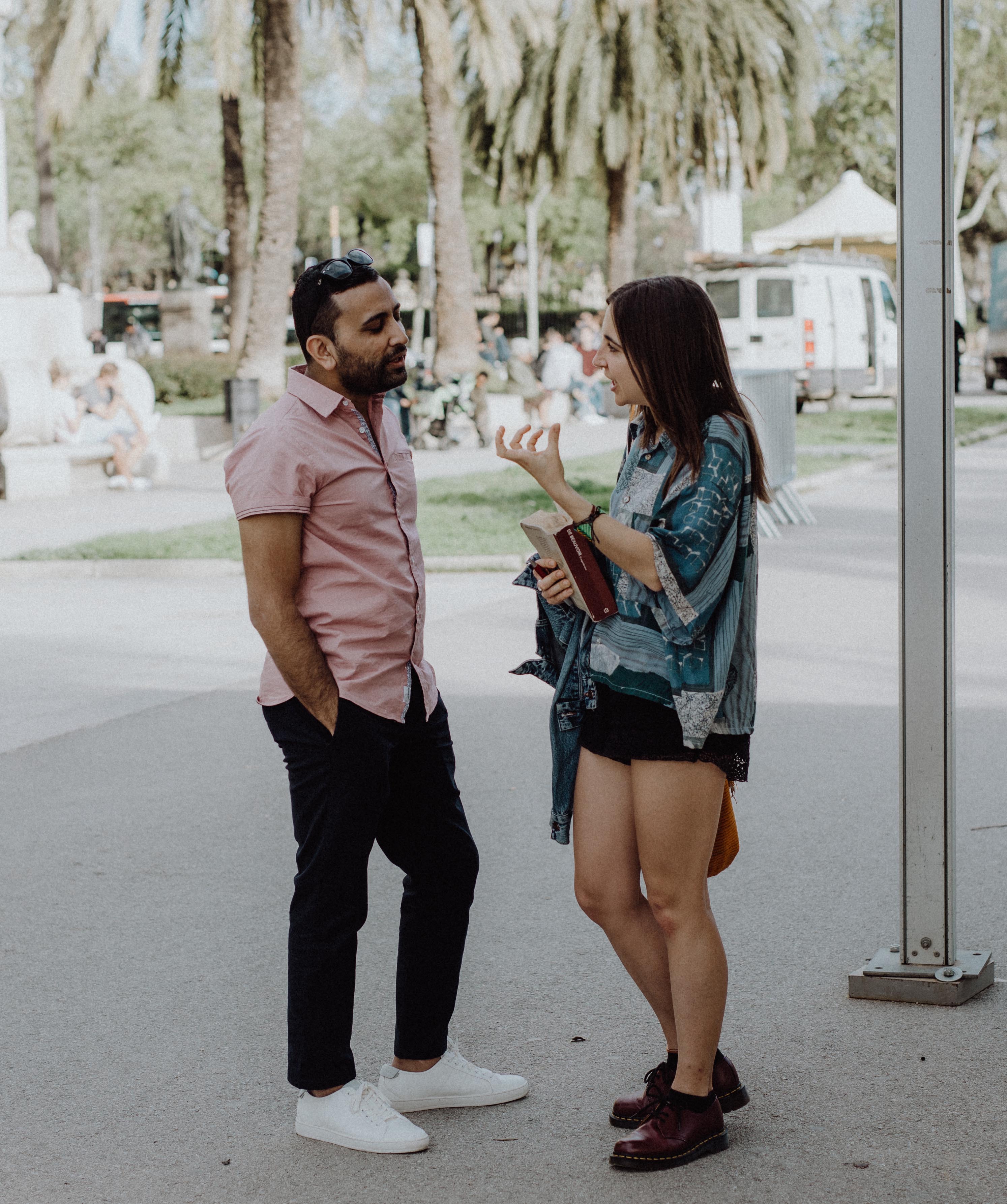 Talking to new people seems terrifying because you don't have much experience doing it. And that fear probably prevents you from even starting.
All you can imagine right now is how anxiety-ridden and awkward it will be to meet women. And your scumbag brain keeps telling you that it will always be like that.
That's just not possible, though. Developing self-confidence and improving your connections are processes just like anything else.
More experience, exposure, and practice you will get more comfortable. You will see how healthy it is and that you really do make many people's day. That together will motivate you to keep going.
I told this to the guys on the first day of the retreat…
It WILL get easier and more fun.
All the guys were nervous the first time we went out. Many weren't ready to take action and waited for others to go first. Even when their turns came, we often had to push them or one of the coaches would join them.
A few days later, we could barely stop the guys from rushing to introduce themselves to people! They were enthusiastic and passionate. They would cheer each other on and were eager to keep pushing their comfort zones.
It was incredible and it didn't even stop there.
The guys since then have been texting our Whatsapp group with awesome experiences. One guy met a woman on the plane ride home and they hit it off. Others are going out together on the weekends. And for the last week, the men have been personally sharing their interactions with me.
We didn't do anything magical for these men. We just gave them the accountability and motivation to actually introduce themselves to someone. Then we did it again…and again. Then the other guys did the same for each other.
What I'm trying to say is that while having a coach makes things easier, you can do this yourself!
I've written a decade of free material on what to say and how to overcome social anxiety. I've given endless ideas on how to hold yourself accountable. I've even detailed how to find friends or convert existing ones to meeting people with you.
I promise if you put yourself out there for a couple weeks with some regularity, you can experience the same transformation. And once you do, you'll be able to make strong connections anywhere for the rest of your life.
Final thoughts and the start of a movement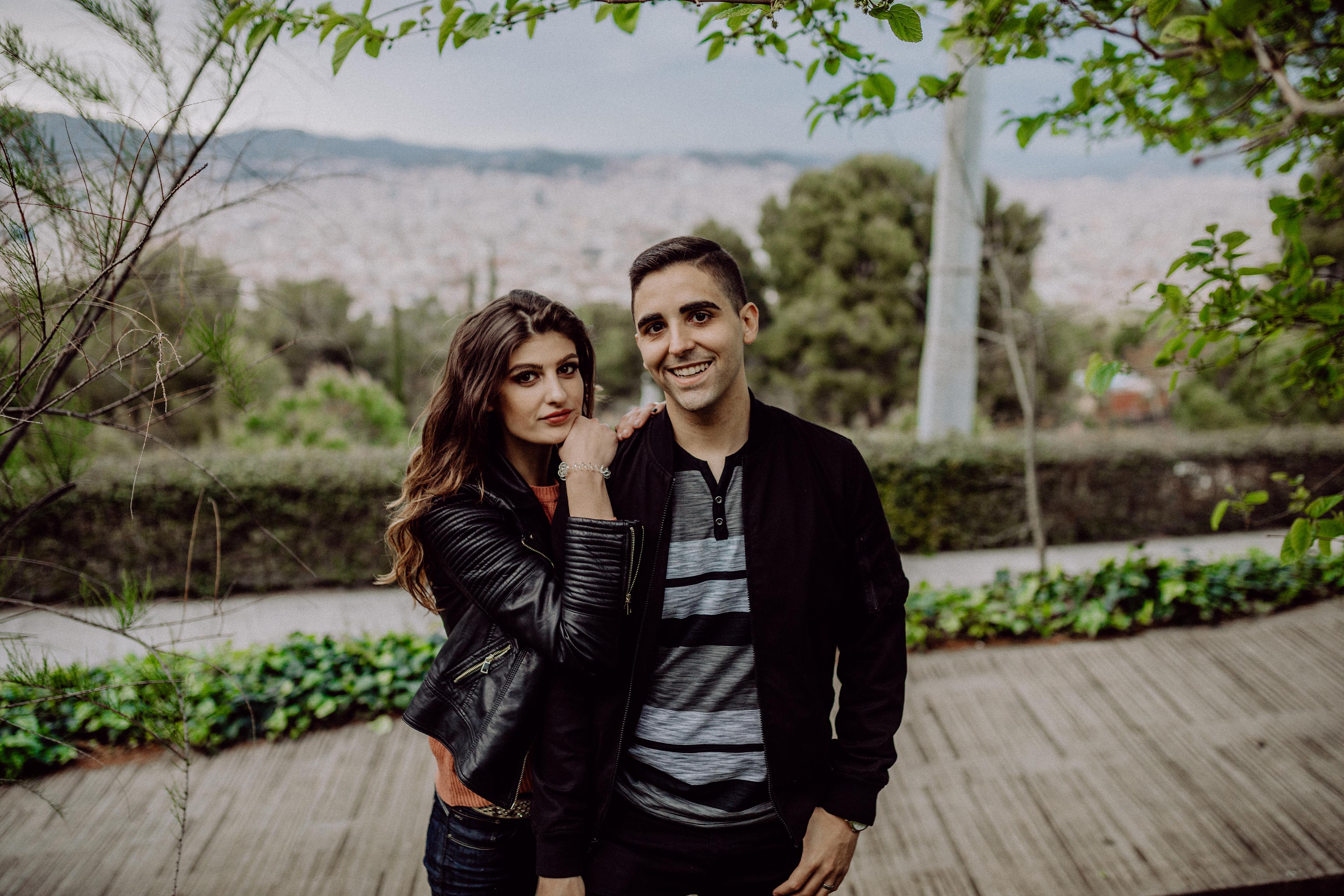 We all want to connect with people. We all want to be found desirable. We all want to create relationships that matter to us.
We all walk around some days bored as hell just trying to get from place to place. And honestly when a nice person tries to engage us, it's often the most interesting part of our day…or even week.
Everyone saw the truth in this reality at the retreat. You can only see two strangers excited to connect so many times before you're forced to accept it as beautiful.
That's how it was done for thousands of years before the digital age!
Yet only a small percentage of the world engages in or encourages this behavior. Many people still think it's weird, shameful, and wrong.
That's heartbreaking to me.
After the retreat, us coaches spent a lot of time thinking about the future of our work. All of us agreed on one thing…
We want more people to attract and connect with the people they want, in healthy ways.
We genuinely believe if everyone was proactively more social, it would solve so many issues around empathy, loneliness, and broken relationships. We believe this movement would greatly improve society.
To get there, we need not only more men to champion this idea, but more women, too. Without them, we have no revolution.
We want women to experience that it's possible to have deeply moving and meaningful connections with new people. And to show them that there are ways for them to take more initiative as well.
So as our work continues to grow, we plan to interview more women about their experiences and insights. We want to collaborate with female leaders and host co-ed events. We also plan to expand into more gender-neutral content and advice specifically for women.
Because at the end of it all, everyone has struggled with finding and sustaining relationships. If we're trying to make the world a more connected place, then we all need to be in this together.
—
I want to give a special thanks to everyone who made this possible. 
Thank you Sarah Katharina for making everyone look beautiful and documenting these precious memories.
Thank you Julian and Krissi for inspiring these retreats in the first place, busting your ass every day, and providing such brilliant insights for the guys.
And finally, a huge thank you to the men who attended. It was an honor to work with you and also a ridiculous amount of fun. We were so sad the days after you left. We hope you know that you're fueling a passion in all of us and this literally couldn't have worked without you.
—
If you're interested in attending the next retreat, contact me here. We'll put you on the waiting list and let you know as soon as it's announced.