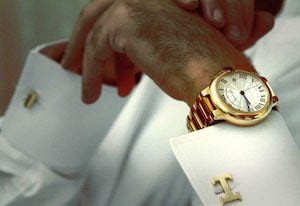 Imagine you just walked into a bar. 
You walk to get a drink and introduce yourself to the bartender. After talking for a bit, he offers you the chance to win free drinks. He says he wants to play a game.
He gets to point out three guys. Through only observation and a short description, you have to figure out who is the most confident man in the room. If you get it right, drinks on the house.
The bartender warns you that the answer isn't obvious. And in fact, every other person who's played tonight has gotten it wrong.