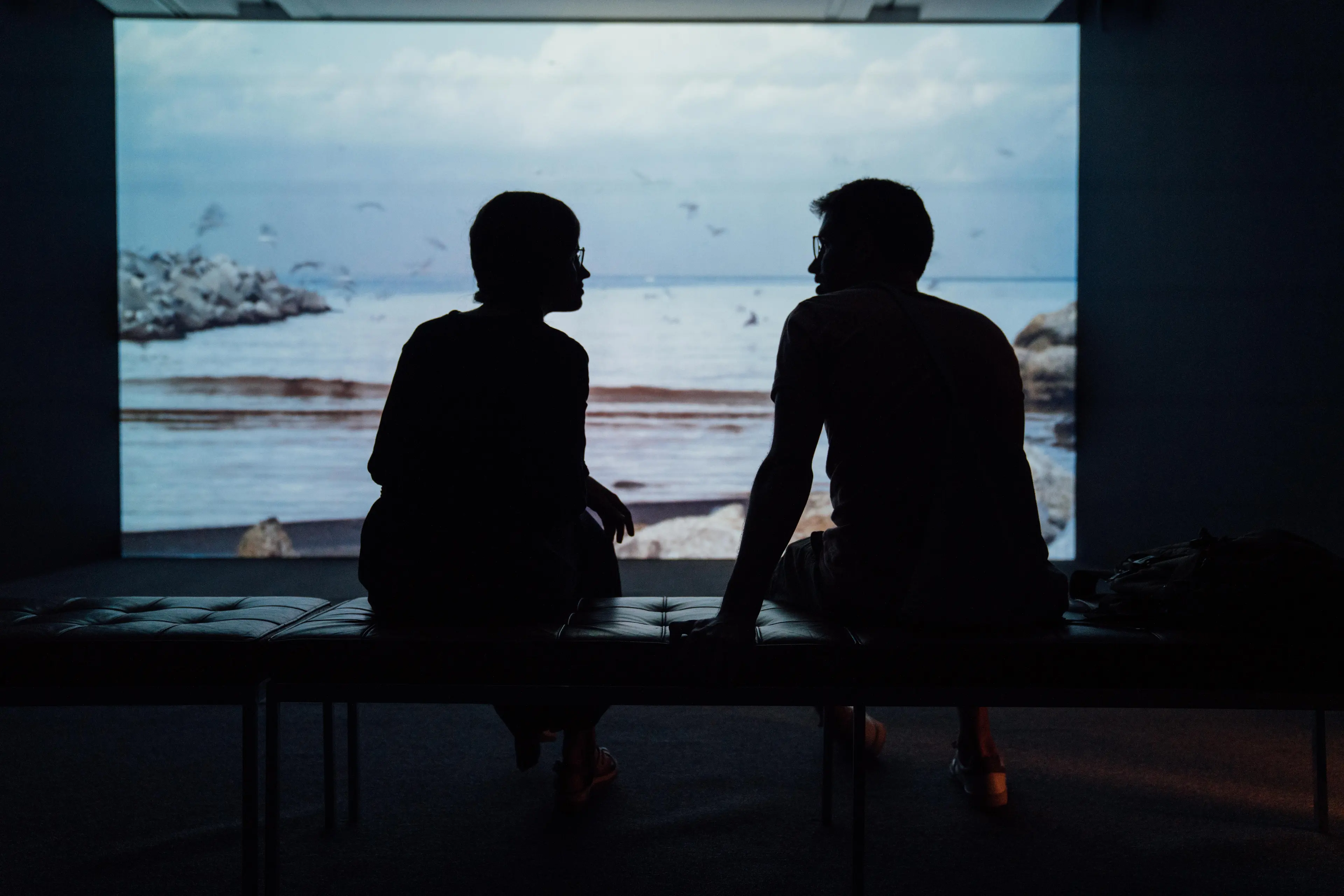 First dates don't have to be as nerve-racking as we make them out to be.
A lot of it comes down to planning ahead and tailoring the experience to your personalities. Sometimes just picking the right environment allows you two to bond and kick-starts your chemistry.
So now you've got a girl's number and you're ready to set up the date. Where should you go? Where should you avoid? Most of all, what should you do?
This article will show you how to craft memorable first dates that lead to even better second dates.
Table Of Contents
The Rules For Planning A Great Date
Base it on common interests
During your initial meeting with a girl, try to discover her passions, interests, and hobbies while sharing yours, too. It makes it a hell of a lot easier to come up with a date idea that is fun and relevant to both parties.
You can always introduce her to something new, but if you both love singing, why not go to karaoke night?
Don't overspend
I'm all for treating a girl to a fancy night out, but it's not usually the best way to start. Going overboard can put a lot of pressure on the evening and scare a girl away. You come off too strong, too soon and convey the wrong message.
You're trying to buy her affection rather than let her experience it naturally. And expensive gifts like a dozen long stem roses or $150 bottles of wine are unnecessary. Just bring yourself, it's all you need to win her over.
Keep it simple
Nothing kills the mood like waiting in bumper-to-bumper traffic. Or driving in endless circles to find parking. Or waiting outside the bar for an hour.
Be reasonable and make the date as painless as possible. Don't make her drive thirty miles to see you — meet her at least half-way or closer to her house. On the same note, don't plan for somewhere you're going to get lost and end up late.
Simple is the best choice, save the elaborate plans for future meetings.
Encourage conversation
A date should be an experience that facilitates communicating and getting to know each other. That's why I don't generally recommend movie dates. Can they work? Yes, but they're not the ideal situation.
They force you to be quiet next to one another when the date should be all about the interaction between you.
You want to flirt, laugh, and build the romantic tension. It's much harder to do that when you're silent and staring at a screen.
Choose dates that provide opportunities to converse freely and frequently.
Make it one-on-one
I know it's easier to ask her to go out with you and your friends, but first dates should be spent with just the two of you. You're much more likely to create a personal, intimate connection without other people around. You'll make your intentions clear and set the right tone.
Many girls won't be comfortable flirting or getting physical on a first date with people watching. It goes back to "keep it low pressure." You don't want her feeling judged or have to deal with a bunch of new faces. Your friends will understand.
Where To Go And What To Do
The not-so-safe bet
Dinner is by far the most popular first date idea. However, I can't stand behind it for everyone. Dinner forces you to stare at each other and make conversation for hours. It can be awkward, stressful, and seem like an interview.
I like dinner dates. Mainly because I love food, but also because I'm a strong conversationalist and comfortable in that situation. But, if you're inexperienced or haven't been on a first date in a while, try something casual like…
The actual safe bet
Grabbing drinks is the reliable choice and far less intense than dinner. You can move around, stand next to each other, and relax in a social setting.
If the date isn't going well, neither of you feel obligated to sit through an entire meal before leaving. If it is going well, you can move to another location or even back to one of your places.
Also, let's be serious – alcohol is a social lubricant. I'm not saying to get smashed (you shouldn't) but a drink or two can lighten the mood.
If one of you doesn't drink, coffee is a great alternative. Even though it may seem similar to dinner, it's a different atmosphere. It's more low-key and flexible — you can go for an afternoon cup or a weekend pick-me-up.
30 Awesome First Dates
Apple picking
Aquarium
Arcade (playful and you can challenge each other)
Auction
Bike ride
Board/card games at a coffee shop
Bookstore
Bowling
Cooking class / cook something together
Dog walk at the park
Explore downtown and window shop
Farmer's market
Flea market
Hiking
Historical landmark / home
Ice cream shop / bakery
Ice Skating
Karaoke
Listen to music in the park
Museum or art gallery
Open house (pretend to be a couple)
Outdoor festival (music, arts and crafts, Renaissance)
Outdoor/botanical garden or forest preserve
Paint your own pottery shop
Pet store
Picnic or feed the ducks
Playground (act like kids)
Shopping at the mall
Sporting event
Wine tasting or brewery
Related Video