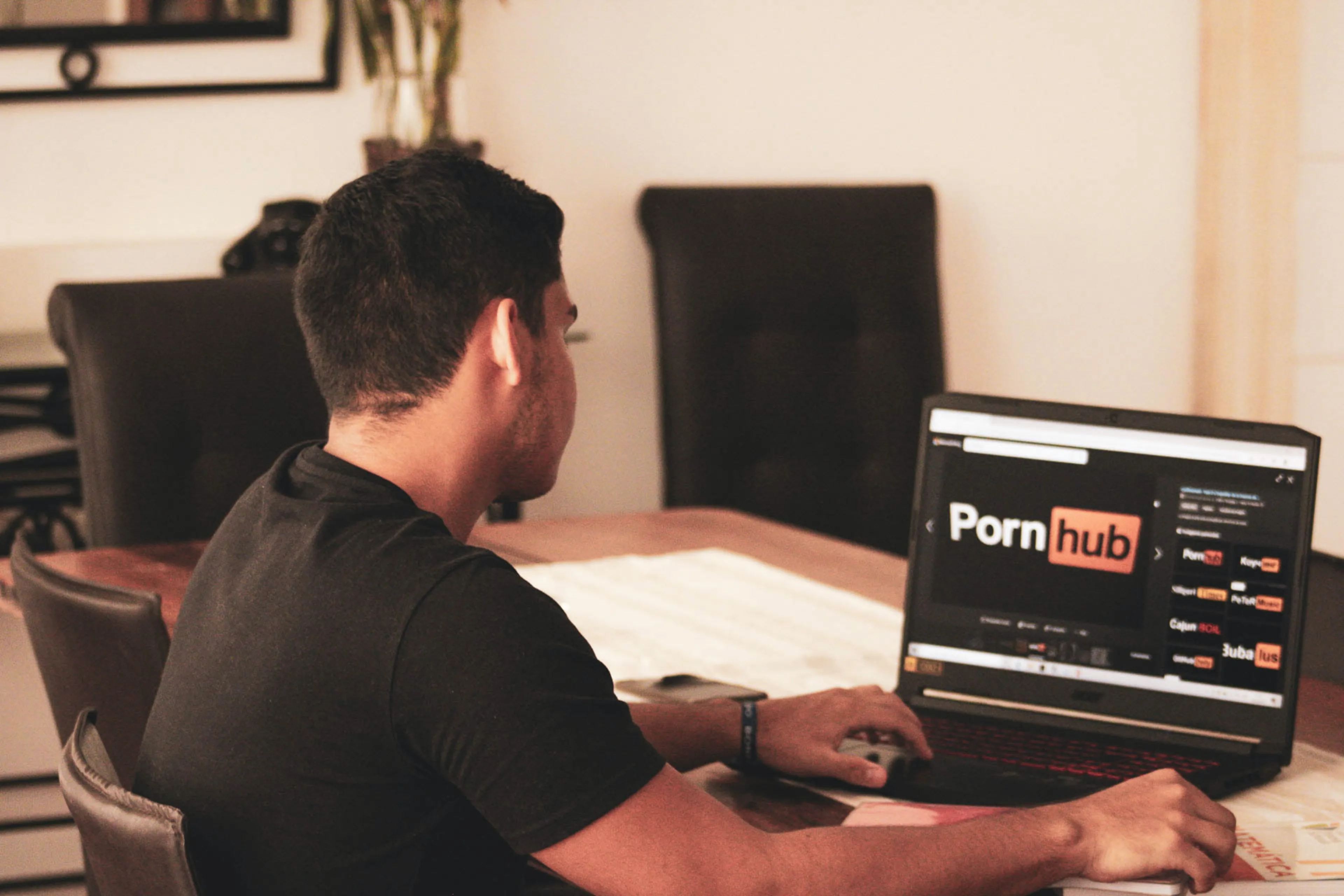 Why Porn Haters
Have It All Wrong
Few causes have such passionate followers as the anti-porn movement. With the recent Time Magazine cover, everyone seems to be calling for the destruction of pornography.
Advocates of this idea are often preach that "porn is evil". And anyone who doesn't agree is misinformed, misguided, and perhaps…misogynistic. If you even casually watch porn, you have a problem and you probably objectify women.
These aren't conspiracy theorists spewing crazy ideas though. Recent research reveals that porn can negatively affect our mind, our relationships, and our social views. But…so can a lot of other awesome things.
Some of life's greatest pleasures aren't necessarily "good" for us and we indulge anyway. We take calculated risks. We weigh the costs and benefits. And some of us can indulge while remaining healthy, responsible, and better for it.
The notion that all porn is evil is irrational and diminishes the importance of how we should be dealing with the ever-growing abundance of porn in a healthy way. Because…
Table Of Contents
Porn Is Here To Stay
Let's get this out of the way — pornography isn't going anywhere. No matter how hard anyone advocates for the fight against porn, it is too firmly rooted in our culture.
We are sexual beings and curious by nature. We will always want to indulge our voyeuristic side. The Romans created some straight up naughty depictions in Pompeii. And archaeologists even found erotic cave art from 28,000 years ago!
Studies currently estimate that up to 30% of all internet traffic is porn. Professional porn now competes with millions of amateurs excited to share their most intimate moments with the world for free. And now we have 4K ultra high definition porn accessed with a few taps on our phones anytime, anywhere.
I believe in revolutions and massive social change. But this is one phenomenon that is not going to go away.
Trying to eradicate porn is not only a frivolous battle, but a dangerous one.
Why Porn And Its Abundance Isn't To Blame
I agree with anti-porn advocates that porn is too easy to obtain. But I don't agree with their belief that this accessibility is the driving force behind all our problems with porn as adults.
They make it out to seem like porn is the only indulgence with an accessibility problem. They argue that everything else pleasurable has a natural satiation point. If you eat too much food, your body sends a signal that you're full. The debate is that porn has an infinite pleasure stimulus which creates addiction.
It all seems to make sense, but is that really true in practice?
There are people who binge on food to the point of obesity, disease, and death. There are drugs like marijuana which you can smoke endlessly with no reason to stop. Many gamble or spend thousands on freemium games only to be halted when they run of money.
The biggest hypocrisy of all is the abundance of violent stimulus. If porn is too accessible, violence is RIDICULOUSLY accessible for people of all ages.
You can't find porn on everyday TV. You can't find porn on Netflix or Hulu. Nudity is rare in video games and true erotic video games aren't mainstream. Most of the time, you have to go out of your way to search for porn.
You can't use those same mediums and avoid violence, however. It's everywhere. It's on nearly every channel. There's no shut-off switch telling me to stop indulging. I can binge on Zombies eating organs all day long and beat people to death in GTA through the night.
If we're so worried about how porn influences our minds (especially young minds), shouldn't we be just as worried about the violence that surrounds us? If you argue for the banishment of porn, why aren't you fighting the fight against violence?
The truth is that the availability of porn is not inherently the problem.
What Is To Blame With Porn
The problem with porn lies with our misuse and abuse of it.
Porn can be a simple fantasy or become a major issue and lead to addiction. It depends on the individual, the society around them, and the support they receive.
There are plenty of people who grew up watching porn and are still able to form healthy relationships. I'm one of them..I didn't become a disturbed woman-hater.
There's no doubt that you can become addicted to watching porn. But in general, protesters have to stop projecting their own struggles with porn consumption as if everyone else has the same issues, too.
In fact, only 18% of men who watch this stuff say they are addicted or believe they are addicted to porn. And 58% of women say that watching porn has improved their intimate relationship with their partners!
Just like with any other indulgence, there is a level of personal responsibility. If your partner got drunk every night, is alcohol the only thing to blame?
You can't solely blame porn for ruining a relationship, either – that person made a conscious decision to view it. Porn didn't force your husband to binge watch lesbians for three hours instead of coming to bed with you.
Porn audiences are responsible for the choices they make and for then keeping their viewing habits in check. Those who can't, need our help.
Anything in excess can be detrimental to your well-being. We can't just police everything that's potentially harmful to us. We've seen it before – prohibition didn't work and the war on drugs was a massive failure.
Demonizing something doesn't suddenly remove its allure. It places it on a pedestal and makes it that much more desirable. It creates a culture of shame where we only seek out those things in fear and privacy.
4 Steps To Improve Our Relationship With Porn
When you make porn the enemy, you make it a problem. We just need to figure out how we can develop healthy habits with our porn consumption rather than just denouncing it.
Here's how we start to do that:
1. More education
Children are now exposed to porn and the topic of sex younger than ever before. We need to be prepared for that. We need to encourage parents to address and explain these ideas before they learn it from the wrong sources.
We should be telling our children that porn is a fantasy and unrealistic. That too much of it can be dangerous to the way you view relationships. If they ever view it, it should be in moderation. And we should be promoting more research into porn and then using that to create better sex education programs in schools.
This terrifies a lot of adults because they want to avoid this subject entirely if possible. But avoidance doesn't work.
States with abstinence only programs have the highest rates of teen pregnancy. Studies show that more sex education promotes healthier views on sex, less STDs, and smarter decisions.
2. More acceptance
Right now, 64% of men and 61% of women watch porn monthly yet only 29% of Americans think watching porn is morally acceptable.
This conundrum creates a massive culture of sexual shame. Everyone watches this stuff but nobody admits it or talks about it.
If you're struggling with porn, it's hard to find the help you need. Tell your guy friends and they're either going to laugh that you don't have a problem or make fun of you for it.
If word gets out to female friends or god forbid co-workers…you're a creepy pervert who's going to be getting sideways looks from now on.
Expanding on furthering education on how porn affects the mind, we should be fighting for more research on effective treatment.
We should be building treatment centers, creating support groups, and teaching parents and friends to get their loved ones help instead of shaming them.
Porn addiction should be seen as a mental health problem. And we should handle it accordingly.
3. More social exposure
People often become compulsively obsessed with porn as a coping mechanism. They seek it out because they're isolated, lonely, and unable to find romantic or sexual fulfillment in the real world.
They're repressed. They become obsessed with the fantasy and lose touch with viewing people as people. And they harbor resentment from seeing the things they desire but never seem to get.
You want to combat misogyny and objectification of others?
Encourage people to meet people anywhere and everywhere rather than see that as wrong. Teach social skills at an earlier age or in universities. Take your children out more and get them to talk to as many people as possible.
We should work to change our views on learning romance. Dating is a skill that needs to be practiced like anything else. Men shouldn't be looked at as weird for wanting to attract the right people or become better partners.
We need to educate young people how to show healthy interest when they like someone. We need to teach them how to reject people upfront and tactfully rather than just ignore them. And we need to help them deal with rejection when they face it themselves.
We have to create a more social culture which cultivates more meaningful relationships. Because if you help humans build more connections, you build more empathy.
4. More positive sexuality
Right now we have parents uncomfortable to talk about sex, abstinence-only education, more violence than nudity in the mainstream, and sexual shame everywhere.
Ignoring porn isn't going to resolve these issues. You need to replace negative habits with positive ones.
In many parts of Europe, children are exposed to nudity from a young age whether that's on TV, at the beach, or even friends and family changing clothes more casually. Those are moments where nudity is going to be most normal or romantic. It reinforces healthy experiences with sexuality.
Almost everyone I knew with strict parents who never let them have fun went crazy in college. They would binge drink regularly because they never developed an understanding or respect for alcohol.
On the other hand, my Greek family let me try alcohol in small doses while growing up (there's no drinking age in Greece). They didn't make it out to be a taboo that I had to chase after the second I had an opportunity. I developed a better relationship with alcohol because of it.
If anything, we should follow in European footsteps to make it more difficult for children to see violence and more easy for them to find positive references for sexuality.
It's estimated that the average child will see 200,000 violent acts and 16,000 murders on TV by age 18. Two-thirds of all programming contains violence and glorifies it. Almost every study shows a correlation between media violence and actual violence.
What do you think is really fucking up our kids?
Where We Should Limit Porn Exposure
Now I'm not saying the world should be a porn free-for-all. I understand there are risks that come with anything and exposure to disturbing erotica at a young age can warp a child's mind. There are various studies showing how they can't process it the same way as an adult can.
Christopher Ryan has discussed his research on imprinting. It's the idea that a young boy can develop a near-permanent sexual urge in life if he is aroused by something during his early life (around ages 5-9). Obviously, no one wants a bunch of adult men with violent fetishes that they need to fulfill.
I am seriously concerned about future generations and their access to dark erotica. And that's why we should be doing all the things listed above to determine our best course of action moving forward. This is a new problem to all of us.
We need to figure out at what ages does porn start and stop affecting a developing mind differently than an adult's. Whatever that age range is for children, we need to minimize their exposure to disturbing or potentially traumatic porn.
We protect and shelter our kids from many horrors in the world and this is not any different.
But after a certain point, we have to treat adults like adults. As long as they are of legally sound mind, they are entitled to their freedom of choice and the responsibility that comes with that choice.
All we can do is advocate for healthier views, habits, education, and treat those in need.
As Dr. Cox of Scrubs once said,
"Turns out you can't save people from themselves. We just treat 'em. We're going to treat that kid with the respiratory problem, and when he comes back with cancer, we'll go ahead and treat that too."
Related Video