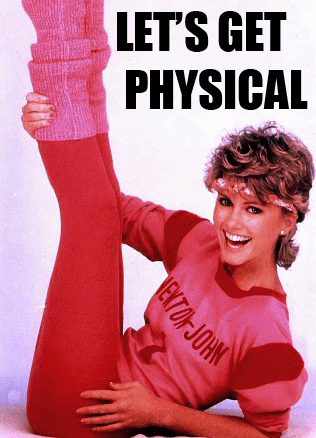 What Are You Waiting For?
Touch Her Already!
Note: This is part one of a two-part series. Read part two here.
In life, we touch the people we're closest to – our friends, family, and romantic partners. It's a sign that we're past the surface level and have reached a deeper bond with them.
To build romantic chemistry and trust with a girl you've just met, it's essential to break the touch barrier.
In this article, you'll learn how to touch early, touch more, and touch the right way.
When To Start Touching
Your best bet is to create a physical connection right off the bat, within the first minute or two if possible.
Whether that's a simple introductory handshake, a quick hand on the shoulder, or an excited high five, connecting early is important. This demonstrates that you're friendly and expressive by nature.
The longer you wait to make contact, the more awkward you'll both feel. Trust me from personal experience; it only gets harder as time passes.
As you both continue to get to know each other, your touches should become more personal and intimate. Your lead-up to the kiss should feel natural and not like a sudden display of affection.
You've got to heat things up before you can expect a boil.
How To Touch
The way you touch a woman reflects your intentions, personality, and feelings towards her. If your caressing is a little too much like poking, you're not conveying the right message.
Your touches should have a little weight without being overwhelming. Find a balance and be careful of the two extremes: the drunk guy leaning too hard and the dreaded shy-guy hover hand.
Your contact should feel natural and flow during conversation; lingering touches draw unnecessary attention. Even though you're getting closer, don't make it a big deal.
Avoid staring at your hand on her shoulder or trying an obvious "insert touch here" after a cheesy line. Use your hands spontaneously in a non-threatening way to show you're interested but not a robot.
Great Moments To Touch
Touching should become a genuine part of who you are and how you interact. That being said, there are times that are more favorable than others to create physical attraction.
If you're struggling to make the move, remember these key moments:
When she opens up to you or shares something about herself. For example, you ask her what she's passionate about and she tells you how she just got into veterinary school. You can congratulate her by putting your hand on her shoulder while relating how much you love Fred, your German Shepherd.
When she's excited or laughing. Say you get her giggling when you admit you secretly crave an Appletini over a craft beer. Nudge her hip and jokingly say, "You tell no one!"
When leading her somewhere. Invite her to grab a drink, take a seat, or go outside for some fresh air. Hold her hand or touch the small of her back and guide her with you.
When To Stop Touching
Respecting a woman's boundaries demonstrates your social awareness and consideration.
Always stop touching her if she looks uncomfortable, pulls away, or voices her disapproval. Draw your hand back casually and resume conversation.
Don't take it personally, many times it's just because she isn't ready yet. Continue with playful banter, making her laugh, and strengthening the connection. You can try again later as she's warmed up to you.
Read part 2 of this article here.
Related Video