SEPTEMBER 13-16, 2018
Visit Ireland during the most beautiful time of the year.
DUBLIN, IRELAND
Friendly folks, 100% English-speakers, and lots of places for socializing.
8 SPOTS AVAILABLE
All clients share one huge apartment. It's hard to find places with 8+ bedrooms, thus, spots are limited.
Meet the Women You Really Want — Whenever, Wherever
How many times has this happened to you?
A gorgeous woman sits at the table next to you at a coffee shop.
You're dying to talk to her, but…
Your heart is pounding. Your mind is racing. And those voices of doubt creep in.
"What if she rejects me?" "I don't know what to say." "I don't want to bother her or creep her out."
You know you'd do anything to meet her, but no matter how hard you try— you can't push through your fears. So you miss out on another romantic opportunity and you're left with the agony of regret instead.
You know something needs to change. But maybe you're hesitant because you think that means becoming someone you're not. Pick-up artists, blogs, and well-meaning friends tell you that you have to become some Don Juan or an arrogant asshole.
But that couldn't be further from the truth.
To meet and attract the women you want, you just have to connect deeply with your inner masculine strength.
Conquer Confidence is a transformative 4-day retreat for men that teaches you to develop real confidence without sacrificing your integrity.
With Nick Notas and Kristina Kirilova coaching you in an immersive environment, you'll rapidly build your self-esteem and interpersonal skills. You'll become a high-value leader that people respect and desire. You'll begin to see that anything is possible.
You'll begin to see that anything is possible.
Apply to Join (Only 1 Spot Left!)
You Can't Be Happy and Attractive When You're Desperate
Your happiness is dependent on the connections you have with yourself and others.
Every time your fears stop you from talking to that girl at the coffee shop, you sabotage your future self. You end up missing out on countless romantic opportunities.
Every time your date doesn't turn intimate, you beat yourself up and carry around that pain of regret. You're left feeling rejected and undesirable.
Every time you see a couple walk down the street, you feel like a loser. To you, it seems like everyone else is happy and while you're always overlooked by women.
All these experiences make you feel like you're not good enough and you never will be.
When you can't break this negative cycle, you often end up isolated and lonely. Your need for intimate connection doesn't just go away — it endlessly eats at you.
Daily life feels empty and full of suffering. Even if you eventually decide to settle for someone, you know deep down that they're not who you're really looking for.
This will never lead to a life that makes you happy.
You've Been Given The Wrong Advice Your Whole Life
I know all this isn't easy. No one teaches us these skills growing up and we're often given advice that makes things worse.
Your parents told you to just be a gentleman. Your friends said to just "be yourself". The world said to focus on your education and career because that would make you a highly desirable man.
None of that shit works.
I'm sure you've had gorgeous women say how you're "such a nice guy" and put you in the friend zone. Or you've actually dated a girl you cared about, only to have her break things off and leave you crushed.
I know how devastating and hopeless this makes you feel. That's exactly why I got into self-improvement and became a coach.
"Conquer Confidence totally changed how I approach everything in life. I've found myself doing things in just the last few months that I never would have in a million years had the gumption to take on.
My social life, romantic life and business have changed radically, and I can say without a doubt that the retreat was totally worth every cent."
MIKE / ALUMNUS CC AUSTIN
I Used To Hate My Life…And Myself
Eleven years ago I was dating the woman of my dreams. I thought I had everything I wanted. On the inside, I was an insecure mess and that neediness showed in all my behaviors.
It turned my girlfriend off to the point where she dumped me on our two-year anniversary — after I took her out for an expensive dinner. Then I found out she was already hooking up with another guy the very next week.
This sent me into a spiral of depression for months. I hated myself. I thought I would never find someone like her again and I was destined to be a loser.
Then I found some dating advice online. It was terrible but it planted the seed that I could actively build my confidence and develop the ability to attract beautiful women.
That was when everything clicked:
There are specific principles which make someone attractive. There are external skills that people find charismatic. There are powerful mindsets that develop permanent self-esteem.
So just like anything else in life, I could LEARN to embody all this and more. I wasn't broken or permanently screwed. I just needed to figure out the PROCESS to make this a part of who I was.
How I Learned To Become Confident And Love Myself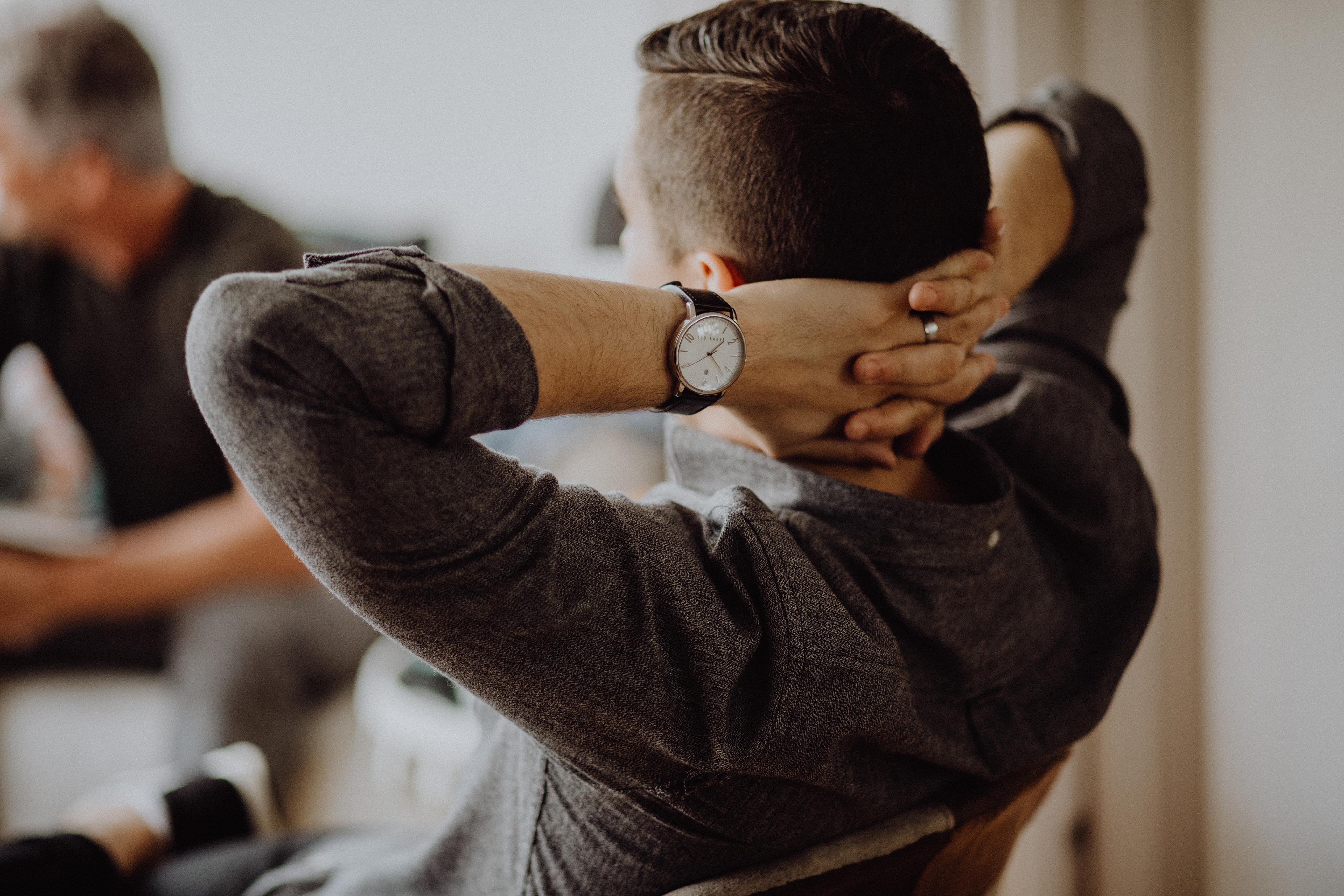 I spent the next four years obsessed with figuring out this process.
I read hundreds of books on human psychology, social skills, and relationships. I went out every single day pushing my terrified self to talk to women.
I started to get really good and coached for multiple world-renowned dating companies. I took everything from them that worked and stripped out everything that was misogynistic and unhealthy.
That led me to create my own company with my own values, which you see here today.
I've spent 11 years and endured thousands of real-world social experiences to determine what works and what doesn't. I created my own processes to teach men in the fastest, healthiest, and most effective ways possible.
I got so damn passionate about it because I saw how it transformed my life.
I was always overweight and picked on through school. I stumbled into my only real relationship through a friend-of-a-friend. I struggled with depression, social anxiety, and self-loathing.
Since then, I'm fortunate that I wake up every day loving who I am and what I do. I feel like I have the best job in the world.
I've approached and dated women I never thought possible. I developed a mindset of abundance. I built up my self-esteem and learned to not settle because I'm worth it.
This led me to CHOOSE the incredible woman I'm happily married to.
I've traveled to dozens of countries and had unforgettable experiences. I've made best friends all over the world. I've coached some of the most brilliant people and collaborated with industry leaders.
I speak my mind freely. I act on what I want. I go after the things that fulfill me. And I don't let fear or anxiety control my life anymore.
I Created My Own Reality. I Want to Help You Create Yours.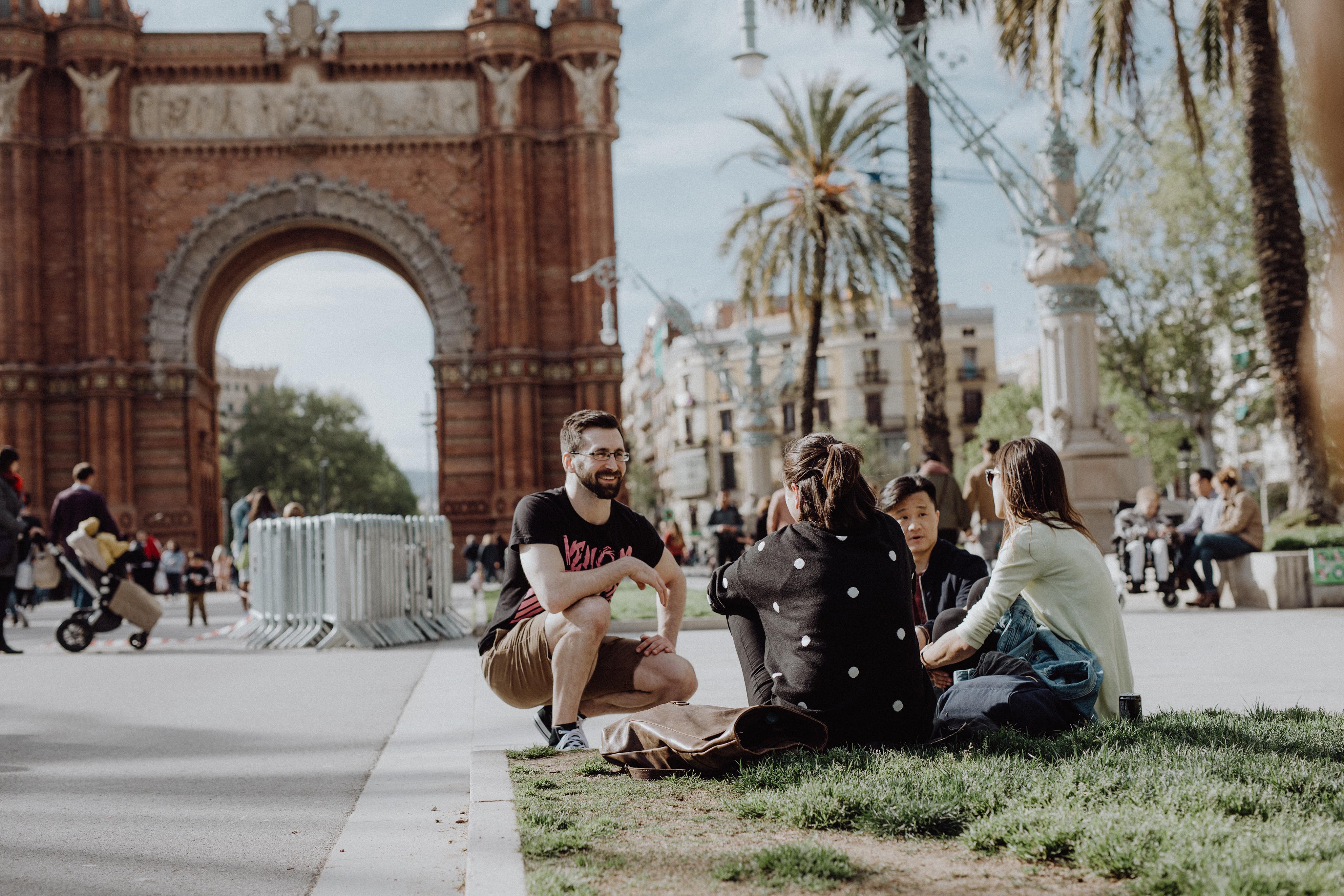 At the Conquer Confidence retreat…
You will overcome social anxiety and fear of rejection to meet lots of women.
With two hands-on instructors and like-minded ambitious men, you'll talk to lots of women throughout the day and night coaching sessions. You'll gain the experience you need to meet women on your own, wherever you are.
Nick and Kristina will use their years of coaching experience to troubleshoot the exact improvements you need to see great results.
You will learn to express your most attractive and authentic self.
Through a mix of theoretical discussion, role-play exercises with Kristina, and in-field training, we'll coach you to display confident body language, be more witty and flirtatious, and become an engaging conversationalist.
You'll cultivate your own magnetic charisma that women are powerfully drawn to.
You will discover how to deal with awkward social situations and rejection.
Because you have both Nick and Kristina, you'll gain deep insight into a woman's mind. We'll show you how to smoothly move things forward on dates and stop losing sexual opportunities.
We'll teach you to build and keep intimate connections based on honesty, trust, and respect. And we'll show you how to have fun the whole time you're doing it.
But that's just the external stuff. A confident man strives to build a whole, happy life for
himself — not just for women.
Our most important focus is for you to overcome your insecurities, anxieties, and self-doubt that hold you back from leading a fulfilling life.
Many dating programs teach you disingenuous, superficial tactics to get laid. They instruct you to pretend to be someone else. And hey, that might work in the short-term.
But all it really does is reinforce your belief that you're not good enough. Because it's not YOU who these women are attracted to, it's the false persona you've created. And you will never find true happiness and learn to love yourself that way.
If you want to keep quality women in your life, you have to develop real self-esteem.
That's why you won't just act like a powerful and confident man when you leave Conquer Confidence. We'll give you the tools to BE that man.
Best of all, you'll leave with support from the Conquer Confidence team and other
retreat members who will have become lifelong friends.
Apply to Join (Only 1 Spot Left!)
Our Past Clients Have Reinvented Themselves And Their Relationships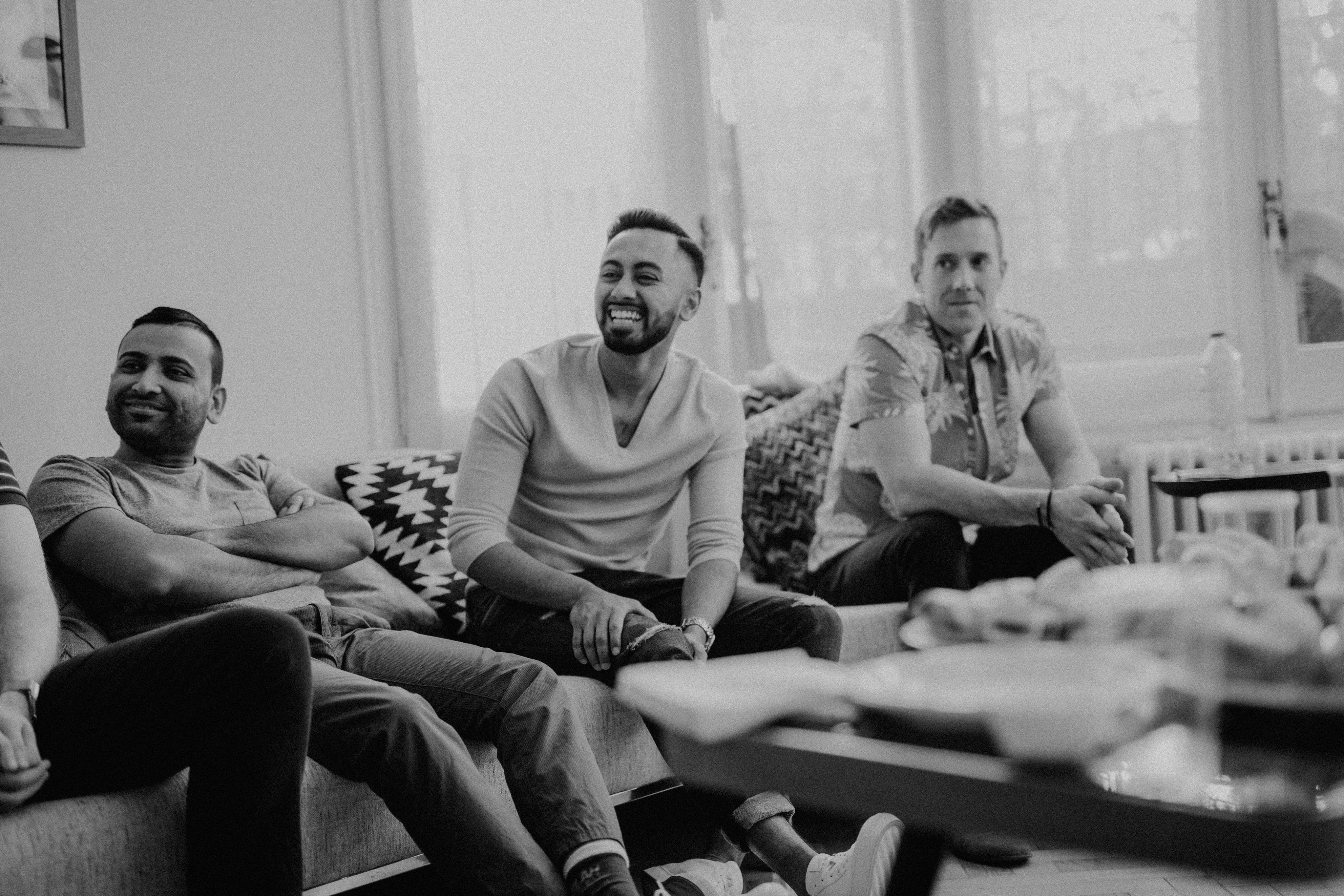 The men who've attended our retreats have had unbelievable experiences and transformations. They've accomplished things I could have never envisioned.
One former member is engaged to someone he met during our Mallorca retreat. Another guy had to rebook his flights home from Barcelona because he met a girl and stayed extra days with her.
Other men gained the courage to quit their jobs and open their own thriving businesses or pursue more rewarding work.
A recent attendee works for a Fortune 500 company and struck up a 30-minute convo with the CEO at a work event. He set the groundwork to build a personal relationship with him.
And of course, after every retreat, the guys are effortlessly meeting women everywhere. They're constantly sharing victory stories over Whatsapp of women they met in their daily lives.
These men actually enjoy online dating because they get countless dates with Sarah's (our photographer) pictures. I've had multiple guys tell me they had to stop swiping on apps because they had more dates than they could handle!
What Clients Are Saying About Us
What Do We Do At A Retreat?
What's the Price of the Retreat?
The cost for the event is USD 4800 in total, which is split into two payments of USD 2400.
---
It's impossible to put a price on certain things.
How much is being perceived as an attractive and charismatic man by the women you like worth?
How much is feeling comfortable and confident in your own skin worth?
How much are true friends for life worth?
We can't accurately measure these things, but to the men who attend Conquer Confidence, they are priceless.
High achieving individuals know that they can always earn more money, but they only have one chance to live their life to the fullest.
To them, an investment in themselves always yields the highest returns. And these returns aren't numbers on a computer screen, they are unforgettable dates with gorgeous women, deep friendships, and unshakable self-confidence.
Apply to Join (Only 1 Spot Left!)
FAQs