Welcome to my resources page, a curated list of the best tools I've used to develop my confidence and see more dating success.
I have personal experience with every recommendation on this page. These products made me more charismatic, social, and helped build a thriving business I'm passionate about.  
Please note that the links below are affiliate links. I will earn a commission if you decide to make a purchase at no additional cost to you. I'm sharing these tools because I've found them incredibly useful in my own life and not for the small commissions I make if you buy something. Only spend money on these if you feel you need them and they could help you achieve your goals.
---
Programs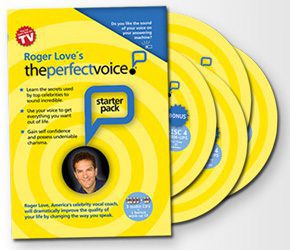 The Perfect Voice Audio System by Roger Love:
Learn to speak in a confident, attractive way from the world's top vocal coach. Read my
full review here
.
Books
Daring Greatly by Dr. Brene Brown: The definitive book on vulnerability, overcoming shame, and learning to be genuinely confident. Her TED talk is amazing.
Don't Sweat the Small Stuff by Dr. Richard Carlson: A practical how-to on managing the daily stresses of life.
How to Win Friends and Influence People by Dale Carnegie: The required read for developing your social skills in life.
The Charisma Myth by Olivia Fox Cabane: How to inspire and captivate people. She breaks down the science behind charismatic eye contact and strong body language. Tons of applicable exercises.
Intimate Communion by David Deida: A guide to embracing your sexuality as a man and taking charge. Teaches you to create powerful, mutually-fufilling sexual relationships.
No More Mr. Nice Guy by Dr. Robert Glover: A must read for overcoming nice guy syndrome. Learn to assert yourself, set your boundaries, and show your intentions.
The Definitive Book of Body Language by Allan and Barbara Pease: A full break down of body language signals and what they mean.
The Four Agreements by Don Miguel Ruiz: Four simple rules for happiness in life.