Recommended Read: No More Mr. Nice Guy!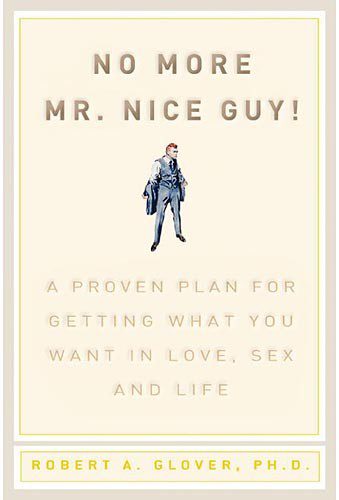 Don't let the name fool you; this book isn't about teaching guys to be arrogant jerks. In fact, it's probably the furthest thing from that. This book shows you how to respect your own feelings and needs, speak your mind, and get the life you want. It helped me take charge in my own journey and I hope it can be of good use to you, too.
In No More Mr. Nice Guy, Dr. Robert Glover explains how most "nice guys" really aren't all that kind. Nice guys are constantly frustrated because they do not express their desires and keep them bottled up inside. Because of this, the people around them, especially their romantic relationships, end up suffering and feeling the negative side-effects.
To the outside world, these men look like the perfect partners – loving, caring, and respectful. But to the ones closest to them they are often controlling, jealous, and emotionally manipulative. They use guilt as a weapon and set up conditions when doing things for their partner. Take it from me, I used to have these problems in past relationships and it ended up causing irreparable damage to them.
I highly recommend you pick this up and sit down with it when you have time. The first chapter reads like an autobiography for many guys and forces you to dig deep within yourself. I remember turning each page and sitting there in disbelief at how much of it applied to my own life. Even Dr. Glover got his inspiration to write the book because he was doing the same things he preaches against now.
Feel like this could help you out? Take the challenge to be a better man. Read the Amazon summary below and click the link to buy it directly.
Dr. Robert Glover has dubbed the "Nice Guy Syndrome" trying too hard to please others while neglecting one's own needs, thus causing unhappiness and resentfulness. It's no wonder that unfulfilled Nice Guys lash out in frustration at their loved ones, claims Dr. Glover.

He explains how they can stop seeking approval and start getting what they want in life, by presenting the information and tools to help them ensure their needs are met, to express their emotions, to have a satisfying sex life, to embrace their masculinity and form meaningful relationships with other men, and to live up to their creative potential.