'Midnight in Paris' Review and Reflections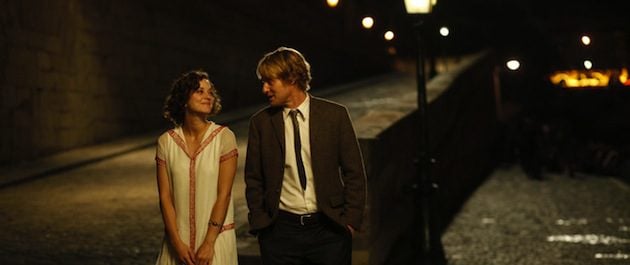 What do Ernest Hemingway, Pablo Picasso, and Salvador Dali have in common? They all make fantastic appearances in Woody Allen's newest film, Midnight In Paris. I adore Allen's films and I feel like this was one of his best in recent years.
Owen Wilson stars as Gil, a successful Hollywood screenwriter who's fed up with writing cliché work for big movie studios. He decides to break from his normal career to become a "real writer" and create his great American novel. Rachel McAdams plays his fiancée Inez, who believes his choice is ridiculous, and often makes snide remarks to friends and family.
As the title suggests, the movie takes place in Paris – a city Gil dreams of living in, much to the dismay of Inez. Struggling with his novel, Gil decides to take a walk by himself through the streets of Paris to find inspiration. At the stroke of midnight, he's transported back to 1920s Paris where he encounters some of the most brilliant artists of the century.
The story is witty and fresh enough that the theater was alive with genuine laugh-out-loud moments. Allen's shots of the city's scenery were breathtaking and had my girlfriend and I longing to visit Paris. Most of all, I was impressed with the outstanding performance of Owen Wilson as the quirky Woody Allen character.
One scene in particular stuck with me the most. When Gil admits that death is his greatest fear, Hemingway asks him if he has ever made love to a truly good woman. Because when you finally do, your fear of death disappears and you become immortal in the moment. He teaches him that a strong connection is beautiful and defies reality.
I expected a clever romantic comedy but also found Midnight in Paris to be deep and thought provoking. Definitely a good movie to watch with a date or girlfriend.
Pros:
Gorgeous views of Paris and its famous sites
Clever dialogue with solid laughs
Interesting concept that hooks with surprises throughout
Great acting overall (especially Owen Wilson and Corey Stoll as Hemingway)
Cons:
Overall rating: 4/5
Hemingway's words remind us that even though sometimes it can be hard work, meeting someone special is always worth it in the end.