9 Holiday Gifts That Make Life Better
Every holiday season, we all have to accept gifts that we know we'll never use. We smile, say thank you, but inside we're really thinking, "What the hell am I going to do with this?"
But I believe with a bit of thought, the right gift can be thought-provoking and invaluable.
You can give someone a useful gift that they never knew they needed. You can give them something that improves their day-to-day routine. You can even change their life.
Here are my suggestions for holiday gifts that make our lives better.
For the home cook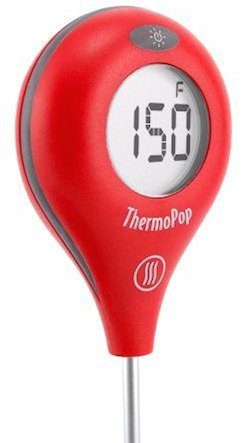 ThermoWorks ThermoPop Super-Fast Thermometer – $29.00 + $4.99 shipping
If you've ever tried to impress people with steakhouse-quality meat at home, you know how difficult it is to achieve that perfect medium-rare steak. You've struggled with overcooked chicken and dry turkey. And you know how daunting it is to cook meat for multiple people with different preferences.
And that's without even factoring in carryover cooking! There's just no reliable way to consistently have meat at the doneness you like without a thermometer.
Whether it's to ensure a juicy holiday roast or fry up crisp, delicious Latkes – the Thermopop Thermometer is there to help.
For the self-improvement lover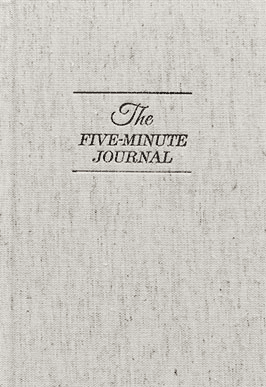 The Five Minute Journal – $22.95
If you could spend five minutes jotting down some thoughts and become a more positive, happy person because of it…would you? Well, you should!
The Five Minute Journal aims to promote well-being by helping you maintain a gratitude journal. This isn't just for new-age, zen people, either — top universities and experts in the field of positive psychology encourage the use of a gratitude journal.
A good friend who swears by this journal recommended it to me. I've already recommended it to two clients who were initially skeptical. Both of them e-mailed me a week later, shocked at the impact it was already making.
Practicing gratitude has made me a better person and I hope it does the same for the people you care about.
For the thinker and modern day philosopher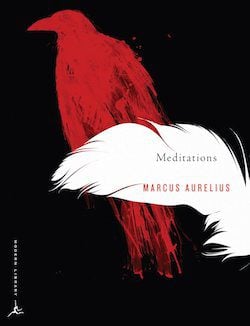 Meditations by Marcus Aurelius (Hardcover Version Here) – $6.33 paperback, $16.44 hardcover
How often do you get the opportunity to peek into a powerful emperor's mind? Meditations is Aurelius' personal journal of his deepest thoughts on philosophy and life.
It's short and broken into digestible nuggets of brilliance for anyone to understand. There are few books that have made me stop at every page to really think about what I was reading. It's thought-provoking, fun to read, and will have your recipient raving about it.
For the voracious reader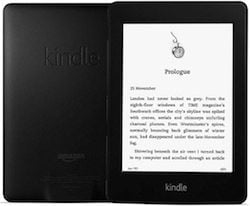 Kindle or Kindle Paperwhite – $59.00 Kindle, $99 Kindle Paperwhite
Yeah, giving a Kindle as a gift is not a new idea. In fact, I recommended it 3 years ago, too. 
But many people were on the fence about missing out on the tactile feel of a paper book. The technology has now dramatically improved, along with touch controls.
More importantly, Amazon recently unleashed Kindle Unlimited. It's a service which provides instant access to over 750,000 books for $10 a month.
For the "my blood-coffee level is .18" coffee drinker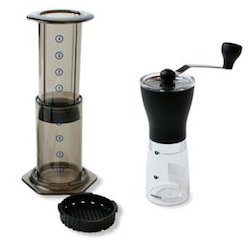 AeroPress Coffee / Espresso Maker & Hario Coffee Mill Slim Grinder – $25.40 Aeropress, $35.17 Hario Mill
Anyone who's had a french press coffee understands that no two coffees are created equal. French press coffee is extra bold, extra thick, and packs a huge punch.
But many french presses can be a hassle. They're hard to clean and even harder to extract a great cup of coffee. They require a lot of trial and error before you get something that doesn't taste like grainy sludge.
The Aeropress is easier to clean, leaves little to no grounds in your coffee, and provides a more consistent cup through air pressure. You should pair it with the Hario coffee mill because it requires a finer grind than traditional drip coffee.
For the health-conscious or aspiring fitness nut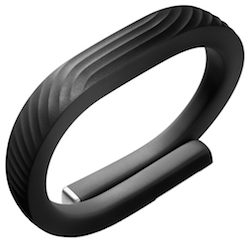 Jawbone UP24 Fitness Band – $103.00
Everyone knows how to be healthier.
Watch your calorie intake. Eat less sweets and simple carbs. Eat more greens and protein. Do strength training 2-3x a week and moderate/intense cardio 3-5x a week. Get more sleep so your muscles have time to repair themselves.
The problem for most people trying to get in shape is not a lack of knowledge. It's holding themselves accountable to form healthy lifestyle habits.
The Jawbone UP24 aims to solve these issues. It's a fitness band you wear 24 hours a day.
It tracks your daily steps, calories burned, and food intake. It monitors your sleep patterns and will wake you at the optimum time for your body. You can create custom goals and milestones to hit. It will even remind and motivate you when you're not achieving your goals or being active enough.
The Jawbone is the closest thing to having a personal trainer and costs much less.
For the person with a smartphone always in hand (even while driving)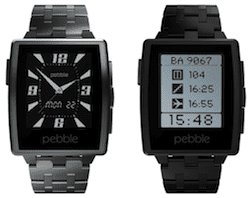 Pebble Smartwatch or Pebble Steel Smartwatch – $99 Pebble, $149 Pebble Steel
What? Another watch on the list? While the Pebble does have some fitness features like the Jawbone, it's an entirely different animal.
Pebble is a smartphone on your wrist. You can read/reply to your texts or view your notifications. You can get the weather at a quick glance. You can control all your phone's music. You can even use apps like Pandora, Yelp, PayPal, and order Domino's on-the-go.
Improve your friend's efficiency and safety all while making them feel like James Bond.
For the makeup amateur or expert

Real Techniques Core Collection Set – $12.59
Presentation is immensely valuable in this world. The way people perceive you from the outside is often how they'll treat you. Just like fashion, great makeup can make a lasting first impression.
Unfortunately, the makeup world is often all about brand and huge markups. That's where Real Techniques stand out. They provide high-quality makeup brushes with outstanding reviews at a reasonable price.
These brushes have soft, synthetic hairs that work well with all sorts of products. They also don't shed their hairs and retain their shape. (Thanks to my girlfriend for teaching me about these.)
For the daily commuter trying to save money
Automatic Smart Driving Assistant – $79.99
Automatic will save hundreds on gas by learning to drive more efficiently. All you do is plug the device into your car's OBD-II port (every car after 1996 has one) and connect it via Bluetooth to your smartphone.
Oh yeah, this nifty gadget will also tell you exactly what's causing that scary new check engine light. It'll immediately call for emergency assistance if you're in a car crash. And you'll never walk around a parking lot searching for your lost car again.
Automatic is brand new and constantly adding features like a web dashboard to track your travels. This is something we'll look back on and wonder how it wasn't standard in every car.
—
What are some useful gifts you've discovered this year? I want to know! Share them in the comments below.