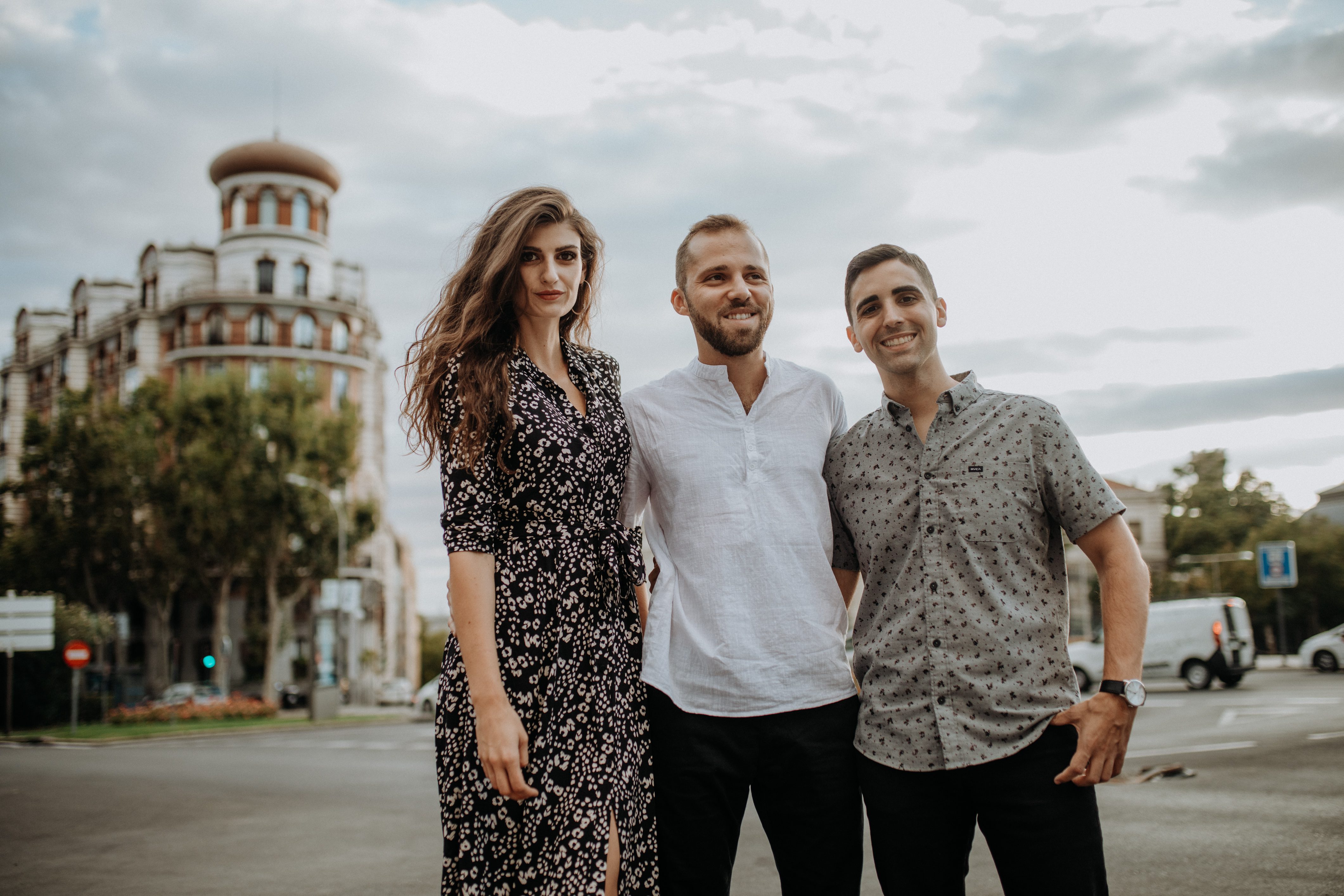 Note: This article was originally written for Reconnected — a new connection coaching company founded by Julian Reisinger and me.

In September, Julian and I hosted our confidence retreat in Madrid, Spain with Kristina coaching alongside us.
Madrid has everything you'd expect about Spain. Warm weather, even warmer people, and legendary food. Even the non-Spanish cuisine was epic. We visited a Japanese restaurant that we all agreed was one of the top meals of our lives.
And yes, it's true that just about everyone, man or woman, is ridiculously stylish and good-looking.
But for me, all that is not what makes Madrid special. It's the fact that Madrid has one foot in the past and one foot reaching out into endless new futures.
When you're in the main shopping areas, you see the most opulent architecture all around you.
I'm talking about fortresses the size of city blocks, intricate molding over every facade, and enormous statues looming over you. I can't even imagine what some of these buildings would cost in today's dollars. I mean, who has a seven-story Zara with marble staircases?!?
But then you walk five to ten minutes in any direction and you're transported to another world. Every neighborhood is completely different from one another. The cuisine, culture, and demographics change from one street to the next.
You can go from business to bohemian, punk to hipster, down-home to luxury in no time.
All this means is that Madrid is a city where you can discover yourself and find your tribe. And for us that provided the perfect backdrop for men stepping into their own brand of confidence.