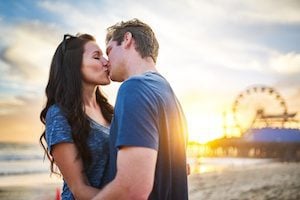 Is there a girl you like that you're just dying to know if she likes you back? Have you hung out with her time and time again but things are still ambiguous?
Do you rack your brain with never-ending questions such as, "Does she like me?", "Does she see me as just a friend?", or "Could she still like me after all this time?"
That uncertainty is a terrible feeling, isn't it?
You're not alone. In all my years of work, this may be the most common situation men tell me about.
They're frustrated and feel stuck in limbo. They get tunnel vision and become obsessed with one girl. They can't focus on other eligible women.
These men detail their entire history with their romantic interest to me and ask, "Nick, what do I do? How do I find out how she really feels?"
Regardless of their situation, my answer is always the same. I'm here to tell you what I tell them…