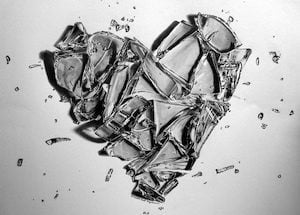 Yesterday I was on the phone with a long-time client, Jon.
Jon told me how he finally feels like he's in a good place. His business is thriving, he's grown tremendously as a person over the last few years, and he's casually seeing two gorgeous women.
He then asked me, "So, do you think I should reach out to my ex, to see if anything's still there?"
This surprised me.
Why? Because of the way he phrased the question.
I have an endless supply of guys asking me, "How do I get my ex-girlfriend back?" They've already made up their mind and are determined to win her at all costs. And generally, it's a huge red flag.
But it's rare for someone to ask me if it's a good idea in the first place. And not because they need my approval, but because they are truly evaluating whether or not it's a smart, healthy decision.
I replied to Jon, "Before I answer, let me ask you some questions.."
Here are the six questions I asked him. If you've ever thought about getting your ex back, answer these honestly and you'll know if it's the right thing to do.