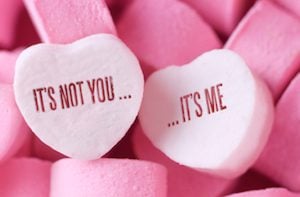 Sometimes women will be direct and tell you when they're not interested. Most of the time, however, they're much more subtle. This unfortunately causes many men to chase women that they shouldn't waste their time on.
You can try to rationalize why girls are denying your advances and ignoring you. You can think, "There must be some other reason why things aren't going anywhere." You probably have a hard time accepting that a woman's just not interested.
And when you finally realize the truth, you refuse to let go. You try everything in your power to change a woman's mind. But by the time you're getting the cold shoulder, it's usually too late. A woman knows early on whether or not she's attracted to you.
When a woman wants a man, she won't let him slip away so easily. She's going to invest in him. She's not going to say, "I like this guy so much. I should dodge him, not hang out, and frustrate the hell out of him!"
It's time you take the hint. Stop wasting energy on women who aren't really interested. The amount of emotional turmoil you put yourself through just isn't worth it.