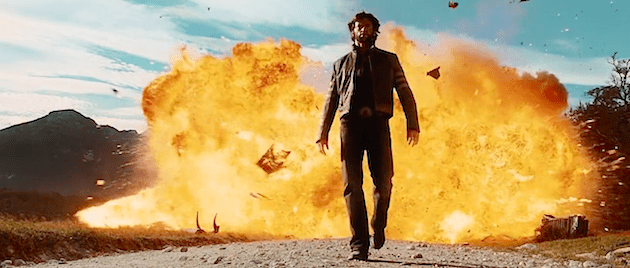 I looked around the club and saw her. She had tanned skin, tall black boots, and danced hypnotically with her girl friends.
I had to meet her.
A dozen guys stood around the room, holding their drinks and leering. No one had the guts to go up to the group of girls.
I wanted to be the guy to do it. With the help of some liquid courage, of course.
I downed my drink and walked towards her. My legs felt like jello with every step. I stopped in front of her, smiled, and said, "Hey."
She gazed into my eyes and returned a smile. Her friends listened closely.
I thought to myself, "Yes, I'm in!"
But almost immediately, her smile warped into a sneer. She said,
"Do you even like women?"
She was insulting me, questioning my sexuality. And it wasn't in a playful, challenging kind of way.
(Being honest though, I did dress a little metrosexual back then.)
I tried to hold my ground and replied, "Damn right I do."
She snickered and in an exaggerated tone said, "Suuure you do. Please, you wouldn't even know what to do with a real woman."
Before I could get in another word, she turned around and started laughing. Her friends joined in.
There I stood, rejected, with a group of girls mocking my misfortune and a room full of guys watching it all go down.
I was devastated. I was humiliated. And I was furious. I wanted to say something that made her feel like shit — just like I did.
Instead, I walked away with my fists clenched and left to another bar. Later that night, I met a sweet girl who I immediately hit it off with.
That was one of the worst rejections I've faced over the years. As awful as it may have seemed, I'm glad I handled it with dignity. Because it's choices like those which have allowed me to become a stronger man even from the most horrible rejections.