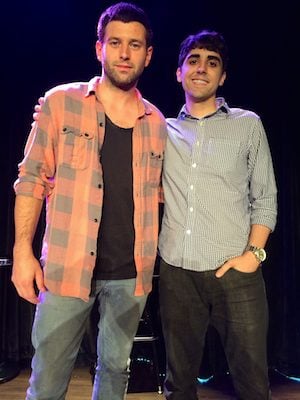 When I walked into the swanky Laugh Boston lounge, I was greeted by the star of NBC's newest sitcom Undateable, Brent Morin. He looked me directly in the eyes with a huge grin and did what he does best – make jokes.
"Where do you want to sit?" he asked. Then he immediately pointed to a single chair amongst dozens and suggestively said, "Let's share that one." We laughed and I knew it was going to be a great interview.
Brent is spontaneous. He speaks with passion. He's off-the-cuff and has an unmistakable energy about him. He also doesn't write any of his material down, ever.
The stage is his outlet. And comedy is his therapy.