My Top Picks for Restaurant Week 2011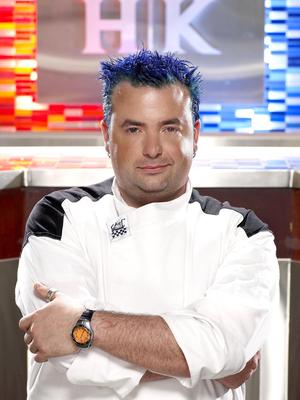 How often do you get to eat three-course meals at the finest restaurants for only $33? Not often…that is unless you live in the beautiful city of Boston. Then you get to experience the awesomeness that is Restaurant Week.
Twice a year, dozens of Boston's best restaurants come together to offer their tastiest creations at reasonable prices. I've been fortunate enough to eat at some of these fine establishments and want to share my inside scoop.
Restaurant week takes places on August 14-19 and 21-26, 2011. Start here to read the basics and see a list of participating venues.
Ruth's Chris Steak House
Don't be fooled into thinking chains can't make outstanding food, too.  I experienced Ruth's Chris in Chicago three years ago and fell in love with them from the very first bite.  Their quality of meat stands toe-to-toe with the top steakhouses in Boston.
The New York strip is legendary and always comes out exactly the way you order it. Seeing as many places don't know how to cook medium-rare correctly – that's a huge plus. And as if your mouth wasn't watering enough, it comes out on a plate of melted butter. Epic.
The building used to be the old city hall, which gives it a historic feel. Be aware that this place is massive and can get loud, so it isn't ideal for a romantic date. The service can also be spotty at times but not enough to stop me from going back for one of the best steaks I've ever had. 
Best for: Meat lovers and bang for your buck
Official Website / Restaurant Week Menu
Mistral
Last year for our anniversary, my girlfriend and I went to Mistral and it was an unforgettable experience. Exquisite food, a warm ambiance, and most importantly, impeccable service. The wait staff were pleasant and attentive – often a rarity in Boston. We ordered steak carpaccio, corn chowder, and a prime sirloin that were easily all five-star. 
While there, we met a Massachusetts General Hospital surgeon and his date. Throughout our conversation, he i us that he'd been to the finest restaurants in Boston and Mistral was his favorite by far.  Whether you agree with that or not, it's a testament to their unbelievable French faire.
The tables are close together but with the suave atmosphere and general excellence, it's undoubtedly romantic. I highly recommend it for a date.
Best for: Overall experience and a fancy date
Official Website / Restaurant Week Menu
Gargoyles on the Square
This is where I plan to go for my own adventure this time around. Although I haven't been, everyone I've talked to has given it rave reviews. The chef behind this establishment is the well-known Jason Santos of Fox's Hell's Kitchen (pictured above). He's built a strong reputation for his unique dishes and has even opened up a second restaurant in downtown Boston called Blue Inc.
So why am I choosing here? Their menu for Restaurant Week looks phenomenal: baked Vermont cheddar with pancetta on sourdough, their signature crispy duck confit, and a double chocolate cake to close out the night. Also, they're supposed to have some of the most inventive and expertly crafted cocktails in the city…my guilty pleasure.
If you're going on a date, keep in mind this is more of a casual venue. And while the service is friendly, I've heard it's not always consistent. Still, I'm excited to sip on a new drink while chowing down on Chef Santos' creations.
Best for: Getting your drink on and imaginative eats
—
Honorable mentions: In case you miss out on the above or want to try something else: The Capital Grille (Menu), No .9 Park (Menu), and Pigalle are all great choices as well.
Do your taste buds a favor and try something new during Restaurant Week! Make your reservations now because places fill up fast.